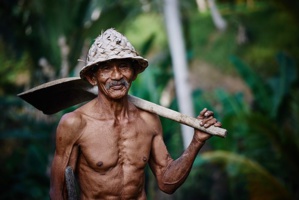 Dailycsr.com – 27 March 2018 – In the year of 2017, the company of Nestlé initiated over thousand new "nutritious products" besides creating over "41,000 job and traineeship opportunities" under its "Nestlé Needs YOUth initiative".
Additionally, the company has also managed to cut down on "its greenhouse gas emissions" by more than thirty percent within the last decade.
The "Creating Shared Value" report of Nestlé that came out in 2017, gives detailed information on its "progress" made in "key commitment" areas. The said report encompasses the impact created by the company on "individuals and families, communities and the planet", whereby supporting the SDGs of the U.N.
The report throws light on Nestlé's worldwide efforts by its employees in fulfilling its "purpose of enhancing quality of life and contributing to a healthier future".
Nestlé has been guided by its value of "respect" and thus it propagates and practices "transparency and accountability" through its business and during dealing with communities around its locations. While Ethical Performance reports:
"The Nestlé in Society – Creating Shared Value report is independently verified by Bureau Veritas. Nestlé is proud to be reporting at the highest level within the Global Reporting Initiative (GRI) Standards reporting guidelines".
In order to avail further information on "Creating Shared Value at Nestlé", kindly visit:
www.nestle.com/csv
References:
ethicalperformance.com