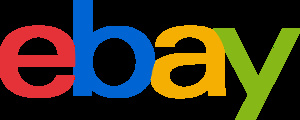 Dailycsr.com – 23 November 2017 – Right from the first transaction that eBay undertook, the company has always nurtured the concept of circular economy by bringing new life to old products, whereby enabling people to connect through its platform to find new place and value for the old.
In its very first transaction, eBay gave a "new home" to a "broken laser pointer" and till date it continues to facilitate "new and preowned items" to be bought and sold through eBay platform. In eBay's words:
"By keeping products in circulation longer, we create a robust circular economy that is essential for the sustainability of our planet".
For further information about the story of Circular Economy at eBay, kindly visit:
https://www.ebayinc.com/global-impact/circular-economy/
References:
http://3blmedia.com