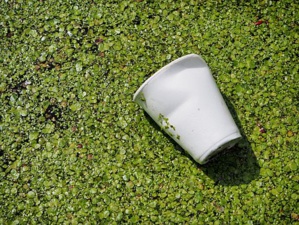 Dalycsr.com – 16 March 2017 – The largest "coffee shop chain" in Britain, Costa, initiated a recycling scheme wherein it is going to use all "takeaway cups", reported Brian Collett. The company's calculation shows that the company hopes to process as many as thirty million cups on an annual basis.
Last year, Costa ran a trial basis scheme in Manchester and London, whereby this year, it is officially introducing the same scheme in the all its coffee shops based in the U.K. which totals over two thousand in number. Moreover, Costa will also be accepting any "takeaway cups" coming from "other coffee shops" as well.
The "French transnational" specialist in waste recovery, Veolia, is partnering Costa in this project, as the latter will be involved in the recycle process of the cups.
Earlier, concerns were raised by environmentalists, for statistics showed that only one in every four hundred of used cups was being recycled as the paper mix or plastic used in their composition made the recycle process difficult. Various campaigners, even the "celebrity chef", Hugh Fearnley-Whittingstall, has urged for putting a "charge on takeaway cups". The Managing Director of Costa in the U.K and Ireland, Jason Cotta, stated:
"We want to make it as easy as possible for the public to recycle their used coffee cups.
"Our research in Manchester and London shows around 40 cups per day are left in stores, which means we have the potential to recycle 30 million Costa cups a year. What's more, the fact that we will accept competitors' cups means we could significantly increase that figure.
"This will not be a trial. This is going to be business as usual."
Likewise, Costa funds also go to research work on "cup recycling" carried out in Sheffield University. This proves to be an attempt of taking into account of "any mix with other recyclable materials". As a result of which on every "reusable cup" used by a customers in any of its "coffee shops", Costa donates "25p to litter charities".
Furthermore, Collett also writes:
"Starbucks, Costa's biggest rival in the UK, is now trialling a recyclable cup, and the environment charity Hubbub is testing a paper cup recycling bin scheme in Manchester, supported by Caffé Nero, Costa, Greggs, KFC, McDonald's, Nestlé and Pret A Manger. The Hubbub scheme is expected to roll out nationwide in April".
References:
http://www.ethicalperformance.com