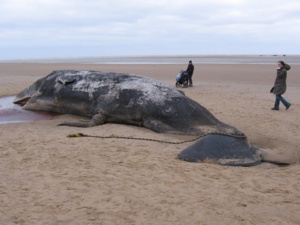 Dailycsr.com – 01 August 2016 – Genoa hosted the "sperm whale protection" presentation, whereby highlighting the "protocol of conduct" that has been developed by the "Whalesafe conservation" project's partners. The said project has been sponsored by EU's "Life+ program" which included the University of Genoa, the Maritime Administration of Genoa, Costa Edutainment and the Savona's office of Harbourmaster.

The shipping company to take part in the said initiative of Costa Cruises, as the "Head of Environment Carnival Maritime", Alessandro Bertorello, signed the protocol after the presentation ended. As per the protocol, there will be four types of colour codes to warn the ships:
"GREEN, no sperm whales; YELLOW, presence of 1 or more sperm whales underwater; ORANGE, presence of 1 or more sperm whales on the surface without any risk of colliding with vessels; RED, presence of 1 or more sperm whales with imminent risk of collision".

Moreover, the protocol's document takes into consideration three areas wherein sperm whales' presence is seen on the surface area:
"NO TRANSIT AREA": it is applicable to a region of hundred meters in radius from the spot of sperm whales' location.
"TRANSIT AREA": the said radius area stretches over to five hundred meters, wherein the speed of the vessels has to be limited to "6 knots".
"ALERT AREA": the last category covers an area of three miles radius from the spot where "the sperm whale is recorded on the surface", ships operating within the said area will be requested to move cautiously "through onboard spotters", so that they can monitor "any movements of sperm whales" to avoid any possible collision.

However, the protocol requires voluntary participation, therefore there is no "obligations or sanctions" attached to it, while it sets the aim of "reducing the risk of disturbance and collisions with sperm whales" which would be achieved through "wide-ranging activities to enhance the awareness of all operators involved".

Therefore, the participation of Costa Cruises becomes important, especially when one considers "the years of attention Costa has focused and continues to focus on protecting the marine environment" within its operating zone. The officers onboard of Costa Cruises' ship undergo the "Whale Protection Training Program" to be ready for dealing with environment sensitive issues of protecting the sperm whales.

In fact, the company of Costa Cruises is also involved in a project, whereby it helps "to enhance awareness of adults and children through onboard play-based activities during which participants learn how to recognise the different species of cetaceans that live in the Pelagos Sanctuary, and through an exhibition dedicated to these species at the Palacrociere Terminal in Savona".




References:
ethicalperformance.com