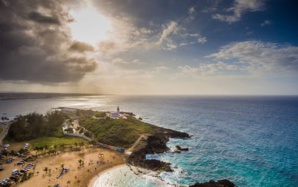 Dailycsr.com – 17 February 2022 – In its "CooperCompanies 2020 Environmental, Social, and Governance Report", CooperCompanies reported that one of largest global operations, namely "CooperVision Puerto Rico", even in the mentioned year, carried on with its work of environmental stewardship as a legacy, whereby it achieved the global recognition of "LEED® Silver green building certification".
The CooperVision Puerto Rico is located in the town of Juana Díaz occupies an area of "540,000-square-foot", while it has "numerous recognitions and awards" for its initiatives towards sustainability in its store as it stood out in LEED awards under multiple categories including "energy performance, indoor environmental quality, and location and transportation". Likewise, the site continues to deliver and advance on its sustainable agenda and goals. As a result it continues its journey beyond the recognition of LEED and is working on the "development of a combined heat and power facility" while inching closer towards "more energy efficient, lower emitting, and lower cost electricity sources".
Moreover, the site also provides financial support as investments to empower the local community. Similarly, in the mentioned year, it has granted "$25,000" to "STEM nonprofit EcoExploratorio, Inc.", besides providing support to the building of a "Scientific Room of Marine Life at the Puerto Rico Science Museum". It is an initiative to spread education among local students as well as visitors about the diverse and rich marine life of Puerto Rico and the importance attached to its protection and preservation.
For further information, the entire report can be availed at the site mentioned below:
https://www.coopercos.com/wp-content/uploads/2021/06/Cooper-2020-ESG-Report-FINAL-3.pdf
References:
3blmedia.com