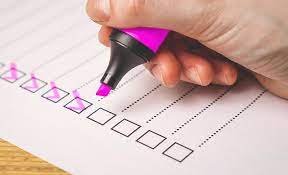 A recent nationwide survey reveals that a company's dedication to sustainability initiatives significantly influences consumer purchasing choices. The survey, conducted online by The Harris Poll for the Arbor Day Foundation, found that 71% of U.S. adults are more loyal to companies that actively work to protect the environment. The survey posed several questions about corporate responsibility and perceptions of sustainability practices to over 2,000 adults.
The survey results suggest that younger consumers are particularly influenced by their environmental values. Approximately 68% of Americans aged 18-34 stated they were willing to pay a premium for products from companies with a robust commitment to sustainability and climate change. This compares to 52% of individuals aged 35 and above.
"These results shed light on the priorities of American consumers and there's a strong consensus people want corporations to take a proactive approach to climate action," said Dan Lambe, chief executive of the Arbor Day Foundation.
"Corporations have the power and resources to take environmental initiatives to the next level and, clearly, people are eager to see companies step up."
The survey also disclosed that a significant majority of Americans, nearly four out of five, believe that corporations are obligated to address climate change and that the time is now for everyone to work together to tackle pressing climate issues (both 79%). Top environmental experts worldwide concur that there has never been a more crucial time to intensify efforts to mitigate the impacts of climate change. The survey also found that 82% of Americans think corporations should take responsibility for reducing and offsetting their carbon emissions.
A large majority of Americans, about four in five (81%), believe that companies should give back to the communities in which they operate.
Survey Methodology: The Harris Poll conducted this survey online within the United States on behalf of the Arbor Day Foundation. The survey took place from September 28 to October 2, 2023, and involved 2,053 U.S. adults aged 18 and older. The Harris online polls measure sampling precision using a Bayesian credible interval. For this study, the sample data is accurate to within +/- 2.7 percentage points at a 95% confidence level.
To know more on the survey methodology, do get in touch with
jputney@arborday.org
.