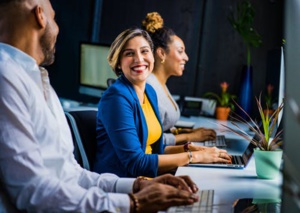 ​
Dailycsr.com – 08 October 2019 – Diversity has played a crucial part behind the success of General Motors, the company believes that when diversity is taken in "all its dimensions" which means in experience as well as thought processes, one can create "stronger workforce" capable of promoting innovative thinking.
In the words of the chief executive officer as well as the chairman of Mary Barra:
"Diversity is all about the pipeline. And it's not just about gender, but about all forms of diversity. At GM, when we search for executive candidates, we require a diverse slate. If we find that a position has no diverse candidate, I ask the question, 'What are we doing so that three years from now there will be a diverse candidate to consider?'"
General Motors celebrated "Women's Equality Day" by bringing forth some of its "incredible talent" and establishing "gender equality". As a result, the GM practices "inclusive thinking from the top down" whereby the employees have the freedom to come up with innovation to "make the impossible possible". The work-culture of GM wherein the entire workforce is engaged and represented in the community nurtures a thriving organisation.
The concept of gender equality cannot be bound by hashtags, it reflects it GM's daily operation across the company starting from the "manufacturing floor" to the boardroom. GM has two women leader as its C.E.O and C.F.O, while it has been ranked as "No. 1 for advancing women in the workplace, and having no gender pay gap".
According to General Motors:
"Our organizational framework and employee resources sustain long-term commitment from our employees, and ultimately long-term value for our business".
In fact, the company has also created policies and come up with programmes and "statistical benchmarks" for achieving "greater gender equality and diverse representation", while the company also remains "committed to continued progress" for bringing about "equality in action".
For further information about General Motors work on Gender equality, kindly click on the link provided below:
https://www.gmsustainability.com/downloads.html
References:
3blmedia.com