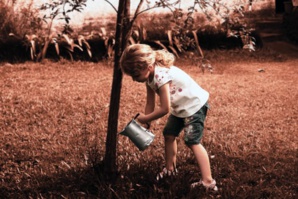 Dailycsr.com – 23 December 2019 – Local "community-based" tree planting organisation brings together citizens, government, schools and churches to create local impact. Over hundred and fifty members of the "Alliance for Community Trees" programme are just doing that. The non-profit is passionate about its work and connects with its peers at a "grass-roots network", determined to improve their surrounding by planting trees.
Being part of the chain as a member ensures that new non-profits will receive direct help from the other members to establish and run themselves. The "Larkfield Resilience Fund" took shape following "2017 Tubbs Fire" which burned the "unincorporated community of Larkfield" to ashes. Therefore, the organisation aims to help the residents of Larkfield in their journey of rebuilding their community.
Moreover, the Larkfield Resilience Fund is a new member of the "Alliance for Community Trees" and it expressed its wish of replanting the "devastated tree canopy". With the external support from the Foundation and internal determination, the Larkfield Resilience Fund has managed to distribute "260 more trees to area homeowners".
Furthermore, "Alliance for Community Trees members" can easily get in touch with volunteers for their planting work. In fact, many corporate Foundation partners are interested in helping their "employees become more involved in their communities". Membership of the Foundation allows a member organisation to reach out to these "larger organisations" and involve their employees as volunteers for "tree planting and distribution".
According to the report of Arbor Day Foundation:
"This ongoing activation has powered more than 100 events thanks to employee volunteers from organizations such as Enterprise Rent-A-Car, FedEx, Target, and TD Bank".
Given the fact that over ninety percent of the U.S. residents live in "town and metropolitan areas", local informed actions can have greater impact.
You can avail the entire "2019 Annual Report" of Arbor Day Foundation by clicking on the link mentioned below:
https://www.arborday.org/generalinfo/annualreport/documents/annual-report-2018-2019.pdf
References:
3blmedia.com