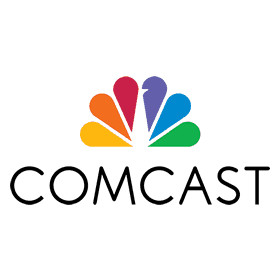 Dailycsr.com – 27 August 2018 – The Comcast Corporation writes:
"We were honored to receive the 2017 Secretary of Defense Employer Support of the Guard and Reserve Freedom Award. Nominations of employers can be made only by Guard and Reserve employees or a family member acting on their behalf. In 2017, Comcast NBCUniversal received more than 30 individual nominations".
At Comcast NBCUniversal many "unique service members" are seen to have joined the ranks, while every military who joins the group brings with them unique experiences as well as skill sets on the table. Among these precious employees, "Jeff Tzeng, Sabrina Spirito, and Ernest Easter", as mentioned my Comcast Corporation are only three who have been inspiration to many and are leaders to live daily exemplary lives.
Dr. Jeff Tzeng holds the executive director of "Health Services" at Comcast NBCUniversal, who has served in the U.S. Army as Major and "Preventive Medicine Officer and Surgeon for Division Headquarters and Headquarters Battalion, First Infantry Division, in Bagram, Afghanistan". While Tzeng served the country, he voluntarily took part in "teleconference with students" of a middle school in Oklahoma. He talked to the students about hard working and the value of it, while Tzeng came aboard the Comcast Corporation in the month of May 2017, whereby he impressed all with his talents, work ethics as he continues to contribute as the "Executive Director of Health Services" in the company.
Similarly, Sabrina Spirito holds the post of "Technical Operations Manager" as Comcast Cable, who served in the "U.S. Marine Corps", while Sabrina Spirito added:
"With over 25 years in the telecommunications industry, I am happy to be part of a team that strives for excellence in all that they do".
Marine Corps introduced Spirito to telecommunications, wherein she worked for years and then shifted to the Marine Reserve. She is an ex-captain and a military spouse who leads technicians' team with the commitment of "ensuring customer satisfaction and delivering high-level service".
Ernest Easter, on the other hand, is a "Customer Service Technician" at Comcast Cable, who was a Sergeant in the "Army National Guard". Moreover, the Comcast Corporation also informs that Easter put up "radio and network" communications in the "Army National Guard and besides being a Sergeant he is also "Chief Signal Specialist".
While, leading a life of a civilian, Easter has been providing technical support to the customers at Comcast. His supportive team is something, Easter cherishes while the thought of having a stream of income for his family along with "benefits during his deployments" comforts him.
To learn more about Comcast precious employees, kindly visit:
https://corporate.comcast.com/values/csr/2018
References:
3blmedia.com