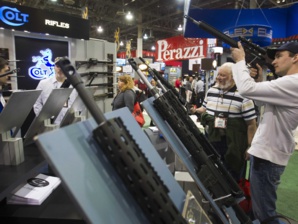 Colt Defense LLC has filed for
bankruptcy under chapter 11
. The company has announced that it has entered into a an agreement with its secured creditors under which they will provide $20 million so as to secure its debts and allow the company to run its day-to-day business operations during the chapter 11 process.
This line of credit, is in line with what Colt Defense LLC announced last month. It will help provide adequate liquidity to enable Colt Defense LLC to meet its obligations to its suppliers, vendors and customers during this court supervised restructuring process
Keith Maib, Colt Defense LLC's Chief Restructuring Officer opined, "The financing we have secured today is an important step forward. It reflects shared confidence in Colt as an iconic American business among all of the Company's key stakeholders. As we continue to prepare for and pursue a sale process in accordance with the plan we previously filed with the Court, the terms of this financing also provide us with greater flexibility to reach a final consensual agreement that aligns with our ultimate goal of swiftly and surely deleveraging the Company while maximizing continuity in Colt's business operations."
He added saying, "Most importantly, today's announcement underscores that nothing has changed in our operations as we remain sharply focused above all on delivering for our customers while also being a good commercial partner to our vendors and suppliers."
During this process, Mackinac Partners LLC is acting as its restructuring advisor with O'Melveny & Myers LLP as its legal counsel, while Perella Weinberg Partners L.P. is its financial advisor.
For access to documents filed in the United States Bankruptcy Court for the District of Delaware and other general information about these Chapter 11 cases, please visit: .
About Colt
Colt
is one of the world's leading designer, developer and manufacturer of firearms. It supplies the same to law enforcement agents, military as well as civilian customers in the United States as well as in countries throughout the world. It has been in this line of business for more than 175 years.
Colt Canada Corporations is a subsidiary of Colt and is the Canadian government's Center of Excellence for small arms. It is also the Canadian military's sole supplier of the C7 as well as the C8 carbine rifles.
Colt has manufacturing facilities in Connecticut, West Hartford and in Ontario.
References:
http://www.businesswire.com/news/home/20150624006464/en#.VZORYBuqqko