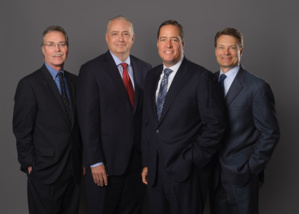 Dailycsr.com – 18 November 2015 – Graebel Companies, Inc. bagged the honour of winning the "Gold Environmental Leader award" which was awarded "at the 16th annual Environmental Leadership meeting". The said award scrutinised on the basis of "outstanding environmental achievements" contributing towards making Colorado "a desirable place to work and live".

The award ceremony took place at the "Wings Over the Rockies Air & Space Museum" situated at Denver in Colorado. The awarded was presented collaboratively by the following organisations:
The Colorado Department of Public Health and Environment
The Pollution Prevention Advisory Board
The Colorado Environmental Partnership
The Companies of Graebel group is a firm that manages "privately-held global relocation and mobility", whereby the main office is situated in Colorado. Graebel belongs to the list of twelve other firms that received the recognition for the year of 2015. The Gold Leadership award was conceived in the year of 1999. Likewise, the said programme has till date recognised ninety seven 'corporations' and "philanthropic organisations" alike who are conducting their business at Colorado.
In the year of 2008, Graebel began its initiative towards fulfilling its Corporate Social Responsibilities on a company-wide scheme, whereby the CSR programmes were designed in line of "United Nations' model" which sought to "protect people (human capital), planet (natural capital), and profits (economic environment)".
Moreover, Graebel has been involved in many successful CSR endeavours in the various regions of EMEA and the Americas, whereby earning recognition and marking its achievements as significant ones. in fact, the C.E.O William Graebel SGMS was even chosen among the twelve "finalists" who were judged for the "CR Magazine CEO of the Year" whereby distinguishing himself for his leadership skills and the respective "company's CSR achievements at the Commit|Forum in 2014".
However, in an additional note PR Rocket writes:
"Additionally, Graebel International Movers, Inc. world headquarters has been continuously certified for the ISO 14001:2004 Environmental Management System (EMS) since 2007. The 14001 standard embodies this division's commitment to eco-initiatives and new methods of conservation for its global business practices".
References:
www.pressreleaserocket.net