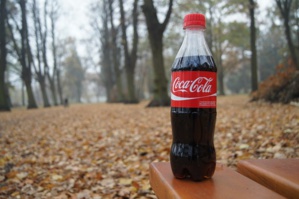 Dailycsr.com – 27 May 2016 – Vikas Vij writes that in order to build a "sustainable food systems", the drink and food sector can adopt numerous action plans, whereby tracing the flow of ingredients and material back to its farms form an important part. This way, one can ensure more usage of "local resources" and can "systematically" reduce wastage.
The "Coca-Cola Enterprises (CCE) and Cranfield University" have published a joint paper which looks into "sustainable food manufacture". Keeping the same goal in mind, the Company of Coca Cola initiated an "investment plan" of "£56-million" for establishing sustainable "operation" all over the United Kingdom.
The paper titled "Sustainable Manufacturing for the Future" gives the results of research conducted towards a "vision and pathways" which will help the drink and food industry of the U.K. to become sustainable.
Furthermore, Vikas Vij writes:
"The paper shows five pathways to 2050, which include: 'anticipating the future', 'providing nutrition', 'sharing the benefits', 'inspiring the next generation' and 'joining forces'. It recommends that the food and drink industry share more information with customers, offer services that focus on delivering broad value to customers, and engage society when creating products to deliver against customers' needs".
The Coca Cola Enterprise UK's supply chain operation's Group Director, Steve Adams informed that the said research has provided "valuable insights" which can help one to understand the evolution of sustainability "across the food and drink supply chain". Moreover, CCE has also begun to act on the suggestions, as a result of which the "£56m investment plan" has been launched.
Organisations as well as individuals need to put on the garb of leadership, as Vikas Vij writes, the Cranfield University's prof Mark Jolly said:
"..the joint research project between CCE and Cranfield University has been a fascinating exploration of how the food and drink industry can truly embrace sustainable manufacturing in the future".
The said research paper not only deals with specific business actions required to create a sustainable food and drink chain but also to impact the peer organisations in a positive manner. However, it does not end with this for the reach of the sustainable effort also takes into consideration the customers, employees as well as the society within which one operates.
References:
http://www.ethicalperformance.com/