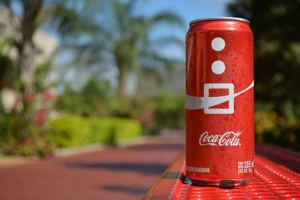 Dailycsr.com – 30 June 2017 – Coca-Cola European Partners announced its "first Stakeholder Progress Report", whereby it highlights the main achievements in the company's journey on sustainability for the year of 2016.

Moreover, it also gives a "sustainability performance data" in a consolidated form.

After the merger of "Coca-Cola Enterprises (CCE), Coca-Cola Erfrischungsgetranke (CCEG) and Coca-Cola Iberian Partners (CCIP)" that took place in the month of May 2016, the company has updated its stakeholders for the first time on its sustainability performance. Here is what in brief the report shows, as mentioned by the Ethical Performance:
Reduced the calories across its portfolio by 7.9 since 2010 – and is working with The Coca-Cola Company to transform the entire portfolio, to offer an even wider range of drinks to its consumers
Reduced the carbon footprint of the core business operations – which includes manufacturing, cold drink equipment and transportation – by 42.6% since 2010
Continued to ensure that all packaging is recyclable, and in 2016, 21% of the PET used was recycled PET
Donated approximately €6.6 million, or 0.5% of pre-tax profit to its local communities in 2016.
It is reported that new sustainability goals of the company will be released in pursuit of this new "progress report", whereby marking the "first sustainability strategy for Coca-Cola in Western Europe".
In the words of the Chief Executive Officer of Coca-Cola European Partners, Damian Gammell:
"When we created the world's largest Coca-Cola bottler, we put sustainability – in it broadest sense – at the heart of the business. CCEP's first Stakeholder Progress Report provides a clear view of the foundations upon which we will build, from transforming our drinks portfolio and packaging to working with our local communities. I am proud we have achieved so much since forming CCEP and this is truly down to the passion and commitment of our employees and the great partnerships that we have developed with suppliers, customers, local communities, NGOs and stakeholders."
References:
www.ethicalperformance.com