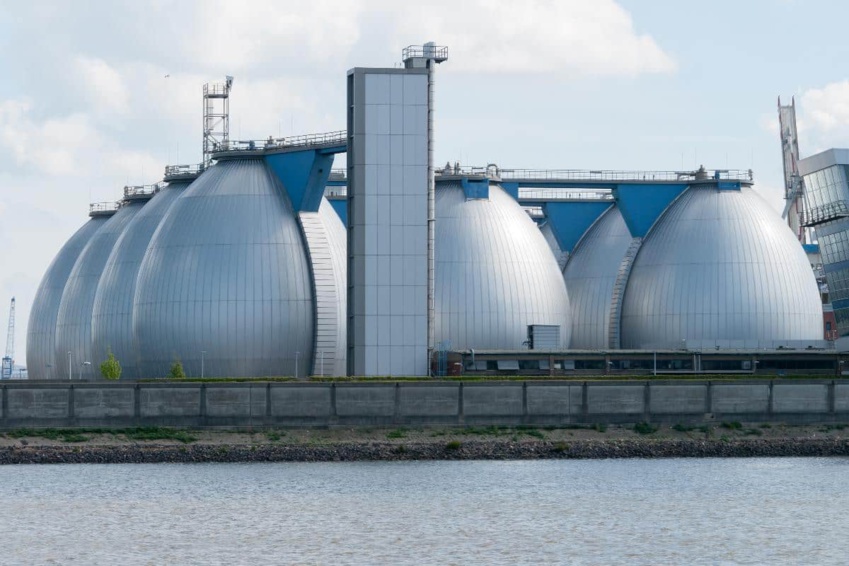 AstraZeneca has formed a groundbreaking partnership with Vanguard Renewables to facilitate the provision of renewable natural gas (RNG) to all its locations in the United States by the end of 2026. Starting in June 2023, AstraZeneca will begin procuring RNG from Vanguard Renewables for its Newark Campus in Delaware, which is responsible for packaging 26 medications for distribution nationwide and producing medicine formulations for global supply.

By 2026, this collaboration aims to make available up to 650,000 million British thermal units (MMBtu), or 190,500 megawatt hours (MWh), of RNG annually across AstraZeneca's U.S. sites. This amount of RNG is equivalent to the energy needed to heat over 17,800 homes in the United States for one year.

Pam Cheng, Executive Vice President of Global Operations & IT and Chief Sustainability Officer at AstraZeneca, emphasized the company's commitment to promoting the health of both individuals and the planet. Cheng stated that AstraZeneca recognizes the link between the two and is dedicated to achieving significant decarbonization throughout its operations and value chain. The collaboration with Vanguard Renewables demonstrates how AstraZeneca is working on a large scale to deliver sustainable science and medicines, in alignment with the transition toward health systems with net-zero carbon emissions and a circular economy.

AstraZeneca is adopting a science-oriented and patient-focused approach to enhance health outcomes while minimizing its environmental impact. Given the vital role of heat and power in the manufacturing of medications, reducing carbon emissions in the healthcare sector necessitates access to clean heat sources like renewable natural gas. The partnership with Vanguard Renewables marks a significant milestone in AstraZeneca's efforts to achieve emissions reductions, consistent with its flagship Ambition Zero Carbon program.

The company is on track to reduce greenhouse gas (GHG) emissions from its global operations (Scope 1 and 2) by 98% by 2026, based on a 2015 baseline. Additionally, AstraZeneca aims to halve its entire value chain's carbon footprint by 2030, with the ultimate goal of achieving science-based net-zero emissions by 2045 at the latest. By utilizing RNG at its U.S. sites, AstraZeneca will further facilitate its transition to utilizing 100% renewable energy for heat and power.

This agreement will involve the implementation of Vanguard Renewables Farm Powered® process, enabling Vanguard Renewables to collaborate with dairy farmers, as well as food and beverage manufacturers, retailers, and distributors. Together, they will utilize farm-based anaerobic digestion (AD) technology to produce renewable natural gas (RNG) from food waste and dairy cow manure. Once the RNG is generated and captured through the AD process, it will be injected into the existing natural gas infrastructure for utilization in AstraZeneca's research and manufacturing operations for medicines.

Through this partnership with Vanguard Renewables, AstraZeneca will have access to high-quality RNG derived from three on-farm anaerobic digester facilities across the United States for a minimum duration of 15 years.

Neil H. Smith, CEO of Vanguard Renewables, expressed enthusiasm about the transformative clean energy solution established in collaboration with AstraZeneca. Smith highlighted AstraZeneca's ambitious net-zero target, which serves as a benchmark for their industry and other global corporations. He believes that this partnership will pave the way for like-minded companies to join in the journey toward global decarbonization.

This collaboration will leverage food and beverage waste from the manufacturing sector and cow manure obtained from local, family-owned farms, thereby providing support to rural communities throughout the United States. By capturing methane emissions from dairy operations that would otherwise be released into the atmosphere, this partnership also contributes to reducing pollution caused by the agricultural sector.

"We have been working with multi-generational farms and food and beverage manufacturers since 2014 to provide sustainable solutions to greenhouse gas emissions challenges by diverting food waste from landfills and sequestering on-farm emissions. Vanguard's Farm Powered process provides farmers across the U.S. with additional revenue streams, supports regenerative agriculture practices, and helps to ensure that these farms will be operating for years to come – thanks in part to change-making partnerships like this with AstraZeneca," said John Hanselman, Vanguard Renewables' Chief Strategy Officer.

Notes on Anaerobic Digestion:
The process involves collecting inedible or unsaleable food and beverage waste from the manufacturing and retail sectors. This waste is then sorted and de-packaged on-site before being combined with dairy farm manure within a sealed bio-digester tank. Within the bio-digester, naturally occurring microorganisms present in the manure break down the waste, converting sugars, fats, and other substances into biogas. By harnessing the energy from the waste, this process captures up to 95 percent of the potential greenhouse gas emissions that would have been produced if the food and beverage waste had been sent to a landfill or if the farm manure had been traditionally applied to fields.

The resulting biogas is further processed to become renewable natural gas (RNG) of pipeline quality, which is then injected into the existing pipeline infrastructure on-site. This displaces the use of conventional fossil fuels. The RNG can be utilized for heating and cooling purposes or converted into compressed natural gas (CNG) for use in vehicles. The anaerobic digestion process also yields valuable by-products, including a low-carbon and nutrient-rich fertilizer called digestate. This digestate reduces the farm's reliance on chemical fertilizers. Additionally, a dry by-product from the process is used as animal bedding.

By sending their organic waste to a Farm Powered site and purchasing the RNG generated from their waste to power their plants, food and beverage manufacturers establish a closed-loop solution that helps address both Scope 1 and 3 emissions in their business operations.