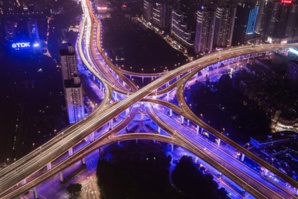 Dailycsr.com – 04 October 2019 - "SmartQuart" is a joint project initiated by "Co-Innovation Center Cisco openBerlin", innogy, along with "eight other partners". The programme was selected by "the Federal Ministry of Economics" among the twenty winners of "Reallabore der Energiewende" competition.

The said project has been proposed to operate in "Essen and Bedburg in Nordrhein-Westfalen and Kaisersesch in Rheinland-Pfalz", whereby it is going to "network individual city districts within themselves and with each other". It is an attempt to bring "differently structured district" together so that they "complement each other" and thus create a "sustainable and economically-efficient system". In the words of the Cisco openBerlin's Technical Director, André Diener:
"Networking and integration are playing an increasingly important role in the energy sector, and modern concepts are needed to achieve the German energy targets by 2025. In the SmartQuart project, we are networking sectors and industries in an overarching consortium. All the more we are pleased that this approach was selected by the Federal Ministry of Economics.

Furthermore, Cisco informs that for the project, the partners will be establishing network between "three exemplary neighbourhoods":
"Modern residential park with intelligent infrastructure, including houses, lighting and e-mobility. This requires a lot of energy, especially in the mornings and evenings.
"Industrial park with its own wind power plant for its own energy requirements and Power2Gas. It consumes a lot of energy, especially during the day.
"Office quarter with solar panels and computer centres. This also needs a lot of energy during the day".

Cisco has made it possible to "collect, analyze and visualize data" on energy that is available, whereby predicting in the process the amount of energy "available or consumed at a given time". According to Cisco:
"The aim of the project is to connect the neighborhoods and make them as energy self-sufficient and climate-neutral as possible. An open data platform and intelligent networking via Cisco technology will significantly help to save CO2 and largely avoid the use of fossil fuels. By mapping three rooms typical for Germany, the findings can also be transferred to other quarters and are thus scalable throughout Germany".





References:
3blmedia.com