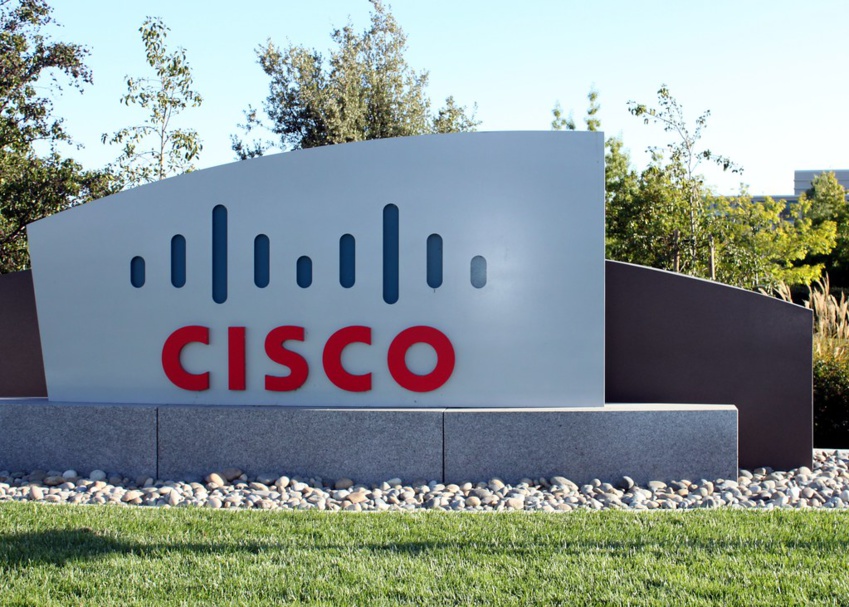 Cisco and Mercy Corps recently completed a five-year Technology for Impact partnership aimed at delivering humanitarian and development aid to more people around the world faster, better, and more efficiently by accelerating digital solutions. There is much to celebrate and reflect on, particularly as we focus our efforts on our new partnership aimed at promoting climate adaptation and resilience in the Horn of Africa.

Here's a recent conversation I had with Carolyn Florey, Senior Director of Mercy Corps' Technology for Development Team, about our transformational partnership and what's next.

Carolyn: Mercy Corps and Cisco have been working together for 15 years! Our most recent five-year Technology for Impact partnership reached more than 12 million people in 45 countries, and it also had an impact on the broader humanitarian and development sector, as well as Mercy Corps' capacity. What are your most proud accomplishments?
Erin: I've enjoyed watching the programmes evolve over time, from the initial proof of concept and pilots to some initiatives being replicated across other regions and scaled across the organisation. The benefit of a multi-year partnership is that it has afforded us the time to test solutions, to pivot and adapt when things don't go as planned, and to scale initiatives that gained traction and had an impact. In many cases, we've discovered new applications and opportunities to apply these solutions to problems we hadn't even considered at the start of the collaboration.

When COVID-19 struck in 2020, for example, we saw how important technology solutions were in continuing to support vulnerable populations. Mercy Corps was well positioned to respond, leveraging our work building digital communities to provide trusted and reliable information on COVID-19, as well as our initiatives to digitize cash and vouchers to provide cash assistance to those in desperate need faster and more efficiently.

Our funding is intended to be catalytic, and our Technology for Impact partnership has confirmed this. Our support has allowed Mercy Corps to invest in its people, tools, and tech-based programming to drive greater efficiency and impact. Mercy Corps has been able to demonstrate the value of this assistance in this way, resulting in increased institutional investment, additional funding, and new partnerships that have helped scale these efforts. It's incredible to see Cisco-backed technology initiatives now integrated into 116 Mercy Corps programs across 45 countries!

Erin: Carolyn, how about you? Which initiatives do you believe have had the greatest impact on Mercy Corps' work?
Carolyn: The Technology for Impact collaboration was one-of-a-kind in that it touched on everything from operations to innovation. You used the word "catalytic" to describe Cisco's funding, and it has truly been a catalyst for Mercy Corps's organisational improvement. Our monitoring and evaluation (MEL) work is a strong example of this. As humanitarians, we work in extremely complex and dangerous environments.

These include communities dealing with armed groups, acute hunger, and a great deal of uncertainty. Monitoring and evaluating programmes is critical to the success of our work because it allows us to determine whether our programmes are having the intended impact and truly supporting people in rapidly changing situations. Digitizing and automating our MEL processes has been a game changer for our program teams, allowing us to gain a more complete understanding of the impact of our programs much more quickly.

Carolyn: In what ways do you hope to see the partnership build on its successes and lessons learned as we address one of the most pressing issues we face as a society: climate change?
Erin: I believe there is a direct link between climate change and humanitarian crises. We know that low-income communities are disproportionately affected by climate change and lack the resources to adapt to and respond to an increasing number of crises that climate change can exacerbate, such as floods and drought. Mercy Corps' new 10-year Pathway to Possibility strategy, which focuses on building resilient communities, struck a chord with Cisco and reflected our increased emphasis on addressing climate change and building resilience.

Mercy Corps works with communities at the forefront of the climate crisis to address some of today's most difficult challenges. Mercy Corps has tested, adapted, and applied innovative technology solutions to improve the way they deliver aid as part of our Technology for Impact partnership. As a result, we decided to broaden our collaboration, building on what we'd learned and developed, to see how we could apply this approach and technology to help communities adapt and build resilience to changing environments. I'm hoping that, as with our Technology for Impact partnership, we will be able to leverage the activities and technologies from our work in the Horn of Africa, and apply these to other regions and communities similarly affected by climate change.

Erin: Carolyn, I'd love to hear your thoughts on this. How do you see technology influencing Mercy Corps' work on climate resilience?
Carolyn: There are numerous ways in which our existing work can be expanded and adapted to increase climate resilience. For example, we can use digital cash payments in conjunction with our crisis analysis work to make automatic payments ahead of severe weather. We can provide digital early warning alerts before these crises occur, as well as digital information after they occur, so that the communities with which we work have the information they need to access services and support. Technology allows us to build and achieve climate resilience from a variety of perspectives, many of which are already reflected in our work.

In Kenya, we are increasing the uptake and use of digital information services and tools among key decision-makers through our new partnership with Cisco, so they can make data-informed decisions to combat the effects of climate change, which in Kenya manifests as severe drought. We see potential in expanding this approach to the Horn of Africa and beyond.

Carolyn: We recently had the opportunity to travel together to Wajir, Kenya, to see some of our climate adaptation programming in action. What were some of the highlights of your experience?
Erin: The meeting with the people is always the highlight of these visits: the local Mercy Corps team, their government and community partners, and, perhaps most importantly, the agropastoralists whose lives and livelihoods are most impacted by climate change. It was heartbreaking to witness the drought firsthand and to hear the stories and perspectives of those affected. While it was discouraging in some ways, it was also inspiring to see how Mercy Corps is partnering with these communities to adapt to their changing environment and innovate to improve their livelihoods.

Another must-try (for the experience, not necessarily the taste): warm camel milk, a Wajir staple!

Carolyn: Combating climate change may be the most important challenge of our time, and it is clear that no single organization can solve it. How is Cisco dealing with climate change? What role do you believe these collaborations will play in addressing global issues?
Erin: Cisco's mission is to "Power an Inclusive Future for All," which also means by and with everyone. Collaboration with large and small partners, global and local, has always been an important part of our strategy for achieving long-term and systemic change. Customers are one area where Cisco has the potential to make a significant difference. How can we assist them in reducing their environmental footprint and achieving their sustainability goals by utilising our products and solutions? We are working to reduce our products' energy consumption and build them using circular design principles, which can extend their life cycle and reduce the amount of materials required.

But, beyond that, we will continue to explore ways to collaborate with organizations like Mercy Corps, because we have seen that when we combine the strength of the humanitarian sector's expertise with our core competencies in technology and connectivity, we can have a deeper and longer-lasting impact.