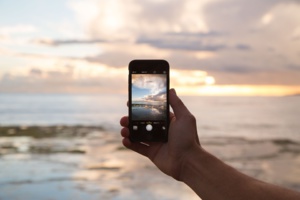 Dailycsr.com – 26 September 2016 – Cisco's senior vice president of corporate affairs, Tae Yoo, paints the picture of a most desired future wherein people thrive with "digital skills", refugees turn into "south-after" employees, military veterans shine in their "second career", everybody in the world get to access "clean water", data is used to "protect endangered" species, drones "replant a rainforest", while students invent early warning sensors of earth-quakes.

According, Mr. Yoo:
"That world is here, that time is now. Welcome to the digital revolution".

Thanks to the intelligence of data and technology, we are able to address "most pressing social and environmental challenges" of our time while broadening our understanding on the interdependency of our planet, societies and business, in words of Cisco's Chief Executive Officer, Chuck Robbins:
"What is good for the world and what is good for business are more closely connected than ever before."

Talking about Cisco's aim behind its activities, Mr. Yoo adds:
"As a company, we strive to inspire, connect, and invest in opportunities that accelerate global problem solving – empowering people everywhere to work toward eradicating poverty, unemployment, climate change, and hunger. Now, we have the opportunity to harness the power of the digital revolution".

Cisco's "inclusive revolution" recognises that anyone in the world coming from any walks of life can solve "a global problem". Giving some examples of this inclusive step, Mr. Yoo mentions about Columbia University's two "young women" who are working to create a low cost "wearable sensor", called Neopenda, which will improve the care system of newborns in resource restrained hospitals. As a helping hand to these women, Cisco has donated "award funding", while an additional amount of "more than half a million dollars" came from the investors as the team strives to launch its first products in Uganda.

Similarly, the agents from the "network community of "Living Goods" use "mobile technology" for improving the health in the local communities. They travel from house to house for selling "health and hygiene products" and educating them about health at the same time, whereby changing the lives of the locals. Mr. Yoo says:
"Cisco began support in 2012 for the mobile technology tool that is now the backbone of this model. Living Goods has grown from 400 community health agents serving 200,000 clients in 2012 to 4000 serving three million clients today, including 675,000 children".

Furthermore, students coming from different "socio-economic background" have been taking part in Cisco's "Networking Academy program" right from the year of 1997, whereby they have been developing experts in an attempt to "master, succeed, and lead in the digital economy", while Mr. Yoo explains:
"The digital revolution will transform every aspect of our lives. The problems that we see in the world can and need to be solved. Our hope is that everyone understands that they have a role to play. Everyone has the potential to become a global problem solver – to innovate as a technologist, think as an entrepreneur, and act as a social change agent".

Talking about the commitments under taken by Cisco as Corporate Affairs, Mr Yoo enlists, as mentioned by the Ethical Performance:
Developing digital skills to inspire people to become global problem solvers.
Connecting and catalyzing an innovation and entrepreneurial ecosystem that supports progress and inclusive growth.
Investing in global problem solvers who are applying innovative solutions and harnessing the power of the digital revolution.
…Positively impacting 1 billion people by 2025.





References:
ethicalperformance.com