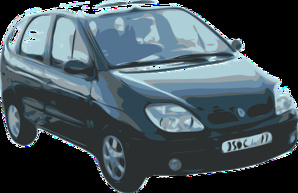 Dailycsr.com – 28 August 2017 – The "all-new minivan", 2017 Chrysler Pacifica, has got rid of the tumult of outside noises, thanks to the designers who incorporated "a soy-based foam" and isolated the "passenger cabin" from the external noise.
The foam with its plant base keeps the "unwanted noise" outside the "vehicle cabin". In fact, it also saves on the "overall weight of the minivan" as the foam is made of "lower density" as oppose to "conventional acoustic material". As a result, the new Pacifica is "nearly 250 pounds lighter than its predecessor".
Additionally, the "soy-based" foam comes with "some characteristics" that are not included in normally used "petroleum-based products" in such scenarios, whereby the former is less viscous and exhibits "a longer shelf life than traditional acoustic materials". In fact, the new material "allows greater logistical flexibility for the plant". The foam has a shelf of six months that means it is twice as longer in comparison with "commonly used foam".
The Dow Automotive Systems is the developer brain behind this "new body sealer". Given the "lower density" of the material, less quantity of the foam could be used to "achieve the desired performance", therefore reducing costs in turn.
According to Ethical Performance:
"The soy foam was first used on vehicles at the Sterling Heights Assembly Plant, and most recently on the 2014 Jeep Cherokee. Crews were also able to adapt existing equipment to accommodate the injection process with the new foam".
In order to avail more information about the new product of Pacifica, kindly visit:
https://www.chrysler.com/pacifica.html
References:
ethicalperformance.com