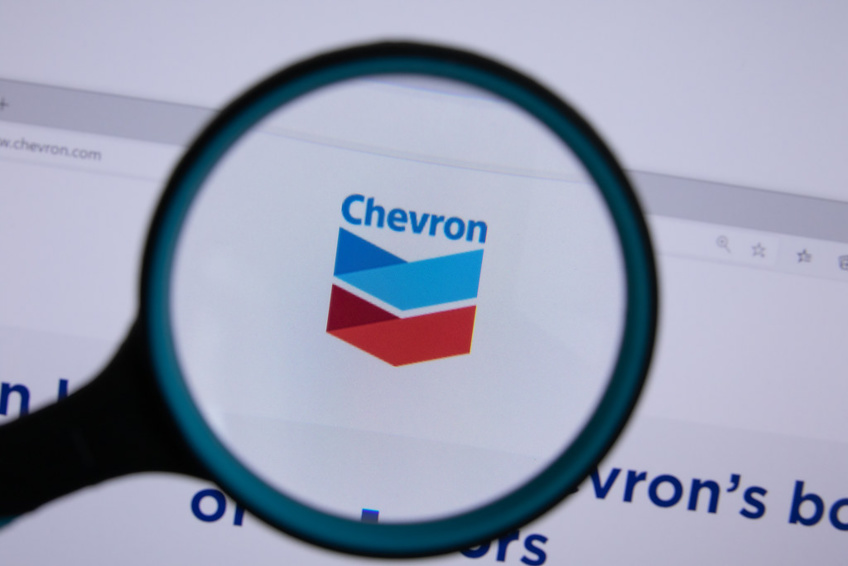 In a statement Chevron Corporation said, it has achieved a score of 100 for the fourth consecutive year on The Disability Equality Index® (DEI), which is the world's most comprehensive benchmarking tool to measure disability workplace inclusion within the Fortune 1000 list of companies.

"I am so proud that Chevron is receiving this top recognition in promoting an inclusive workplace for people with disabilities for the fourth consecutive year," said Josetta Jones, Chevron's chief diversity and inclusion officer while adding, "For 20 years, our ENABLED employee network has focused on ensuring our employees with disabilities are valued as members of the Chevron community. This honor is a testament to ENABLED and the tremendous impact it has made on our company through the implementation of many significant programs and processes to support people with disabilities."

"At Chevron, we are committed to creating an accessible and inclusive work environment. To advance these goals, we have launched a neurodiversity hiring program, introduced new digital tools and programs, and entered into partnerships with groups like Disability:IN to improve digital and workplace accessibility," said Bruce Niemeyer, Chevron's Vice President of strategy & sustainability who is also the executive sponsor of ENABLED.

"Most recently, our Chairman and CEO, Mike Wirth, signed the Disability:IN CEO Letter on Disability Inclusion that serves as a call to action for other companies to benchmark with the Disability Equality Index and advance disability inclusion for business."

One of Chevron's ENABLED network's mission is to help support those who have disabilities by raising awareness and removing disability stigma. Across the globe, there are more than 1 billion people living with disabilities.

"Disability inclusion is a rapidly expanding aspect of corporate culture, and it's gratifying to partner with 415 companies on the 2022 Disability Equality Index," said Jill Houghton, President and CEO of Disability:IN.

"These top-scoring companies not only excel in disability inclusion, many are also adopting emerging trends and pioneering measures that can move the disability agenda from accommodation to inclusion and ultimately, genuine belonging. Congratulations to Chevron for achieving the title of 'best places to work for disability inclusion' and working to advance inclusion in the workplace."

Chevron is among 240 US businesses which have received a DEI score of 100 along with the distinction of "Best Places to Work for Disability Inclusion."

"There is no single best way to practice disability inclusion, however, the companies taking the DEI share the desire to create a workplace that fosters the concept of bringing your whole self to the office," said Maria Town, President and CEO of AAPD. "We look forward to working with all of the participants to help identify meaningful ways to build upon their current practices as we continue on the disability inclusion journey together."