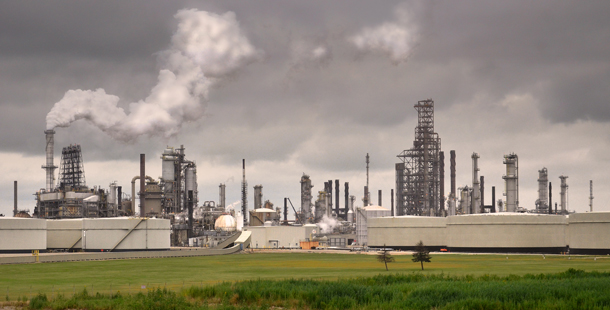 I am thrilled to present our most recent Sustainability Report, highlighting our progress in achieving our Corporate Responsibility Commitment goals, said Mark E. Newman, The Chemours Company's President and CEO.

Over the past five years, we have experienced remarkable progress within a short timeframe. This success was made possible through collaborative partnerships between our 6,600 Chemours employees and stakeholders worldwide who have embraced our shared vision of creating a better world through the transformative power of our chemistry. Our commitment to sustainability is ingrained in our daily actions, and this year's Sustainability Report highlights several noteworthy achievements:

We have successfully reduced Scope 1 and Scope 2 greenhouse gas (GHG) emissions by 30%, reaching the halfway mark towards our 2030 goal.

Our efforts have led to a 53% reduction in total process fluorinated organic chemical (FOC) emissions to air and water, surpassing the halfway point towards our 2030 goal of a 99% reduction.

48.2% of our revenue is derived from offerings that contribute specifically to the United Nations Sustainable Development Goals (SDGs).

We have allocated 36% of our $50 million investment towards STEM, safety, and environmental initiatives in our local communities.

We have surpassed our Sustainable Supply Chain goal by evaluating the sustainability performance of 90% of our suppliers by 2022.

These figures illustrate the tremendous progress our team has made. In fact, Chemours leads the industry in reducing FOC emissions and advancing analytical and abatement technologies, driving us closer to achieving our 2030 target.

At Chemours, sustainability is at the core of everything we do, including the development of our products. Our chemistry plays an integral role in modern life and the emerging green economy, which relies on innovative advancements. The technologies enabling decarbonization, electrification, and a cleaner world depend on chemistry, encompassing clean hydrogen, semiconductors, coatings for durable infrastructure, heat pumps for electric vehicles and homes, high-speed data, and more. Chemours products are crucial for a sustainable future, and when produced responsibly, they enable us to realize that future while safeguarding human health and the environment.

This is why we back our innovative and sustainable solutions with responsible manufacturing, stringent emissions control, and a focus on improving end-of-life management. As we manufacture the materials essential for the new economy, we also prioritize the protection of people and the environment. In the following pages, you will witness how this aspiration is not a distant possibility but a present reality, with Chemours leading the way for others.

While chemistry serves as the critical foundation for a more sustainable world, it is the dedication of individuals that brings it to life. In our Sustainability Report, you will discover how Chemours strives to be an exceptional workplace and a force for good in our communities. Whether through investments in STEM education and technical training programs, the expansion of certified nature preserves, the recruitment of diverse and talented individuals, or the establishment of a holistic and safe work environment, we demonstrate our commitment to making a positive impact.

As you explore the pages of our report, you will encounter numerous examples showcasing the responsible and indispensable nature of our chemistry. You will also witness our progress and our unwavering determination to push ourselves further. Therefore, I am thrilled to reaffirm Chemours' commitment to our goals and our ongoing support of the ten principles of the United Nations Global Compact. I extend my gratitude to you for joining us on this journey and encourage you to delve deeper into what sets Chemours apart as a unique chemistry company.