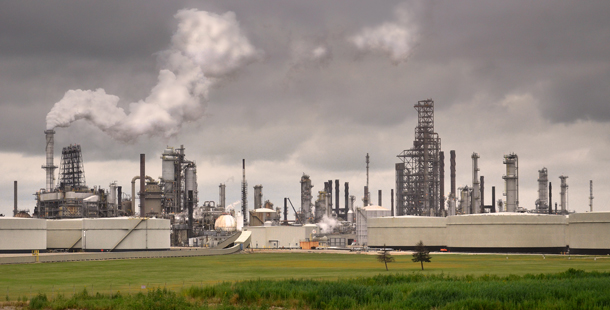 Eliminating carbon emissions from American buildings, homes, and factories is crucial in the battle against global warming. These structures are responsible for approximately two-thirds of the country's CO2 emissions, necessitating a reevaluation of organizational operations to promote a cleaner energy future.
If all commercial, public, and industrial organizations reduced their GHG emissions by 50%, it would result in an annual savings of nearly 1.5 billion metric tons of CO2e - more than the total emissions from all homes in the country.
Through the Better Climate Challenge initiative by the U.S. Department of Energy (DOE), Chemours and other organizations have pledged to reduce their Scope 1 and 2 GHG emissions by at least 50% within a decade without resorting to offsets.
Chemours is committed to minimizing its environmental footprint by manufacturing its essential chemicals responsibly. The company has already achieved half of its 2030 target of reducing total Scope 1 and 2 GHGs by 60% through targeted emissions reduction initiatives and operational efficiencies and is working towards achieving net-zero operations emissions by 2050.
Chemours' New Johnsonville site in Tennessee was recently showcased on the U.S. DOE's Better Climate Challenge Road Show to demonstrate how the company is reducing GHGs and contributing to decarbonization. The site manufactures a wide variety of Ti-Pure™ titanium dioxide (TiO₂), a key component in architectural and industrial coatings that also enhances energy efficiency. Its solar reflectivity in applications such as white roof coatings, roofing membranes, and solar panel backsheets helps buildings deflect excess heat, reducing cooling costs.
DOE and Oak Ridge National Laboratory experts learned about Chemours' waste heat recovery system, which generates steam for its New Johnsonville site, as well as its innovative approach to water and energy efficiency. In this episode, data plays a pivotal role in decarbonization, with Chemours demonstrating real-time optimizations to maximize energy savings.
To know more about Chemours' decarbonization efforts, click
here
.