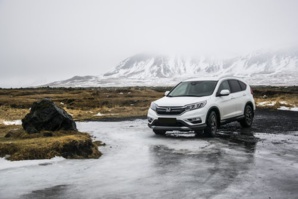 Dailycsr.com – 23 August 2018 – Eastman drives innovation as it recognises and assesses the macro "trends and disruptions" of the world. In the words of the Eastman Chemical Company:
"We know that applying our global experts and world-class technology platforms to the world's challenges will allow us to create a pipeline of sustainable innovation that enhances the quality of life in a material way".
Eastman has also worked out its own sustainability equation which says:
Challenge + Partner + Eastman = Impact
So talking about the challenge, Eastman mentioned that in India the demand from the middle class sector for "higher quality products" seems to grow. Therefore, one of the leading auto manufacturers of India, Mahindra & Mahindra, had experienced "coating failures on their SUVs" this resulted in the loss of the company's share, while the market trust on the company seemed to be diminishing.
So the Eastman partnered with the company of Mahindra & Mahindra. And playing its part on the equation, and it created "Tritan™ copolyester" which was derived from the molecules of TMCD that had these properties. The trail was a success, while in their attempt, Eastman erased border barriers and worked across and delivered on a "drop-in replacement". The entire experiment was within a span of fifteen months, wherein the Eastman experts developed a "new coatings technology" with "exceptional durability" which was named "Eastman Tetrashield™". The said technology was also adept at protecting the resin systems.
When it comes to impact, Eastman pointed out that, at present, more than three hundred thousand SUVs are running on the road that come with "Tetrashield technology". This way the company has created a new product which offered the possibility of saving "energy in the manufacturing process" besides adding "value to the product" as it eliminated "capital expenditures" while enabling "enhanced product longevity" along with going beyond the "regulatory requirements" of today.
Additives & Functional Products' senior vice president, Dr. Lucian Boldea added:
"Tetrashield is a perfect example of how Eastman seeks to create value. By relentlessly engaging the market, collaborating across the value chain and leveraging our technology strengths, we strive to be essential to our customers' success".
For more information and to access the "2018 Sustainability Report" of Eastman, called "Changing the trajectory", kindly visit:
http://www.eastman.com/Company/Sustainability/Reporting/Pages/References.aspx
References:
3blmedia.com