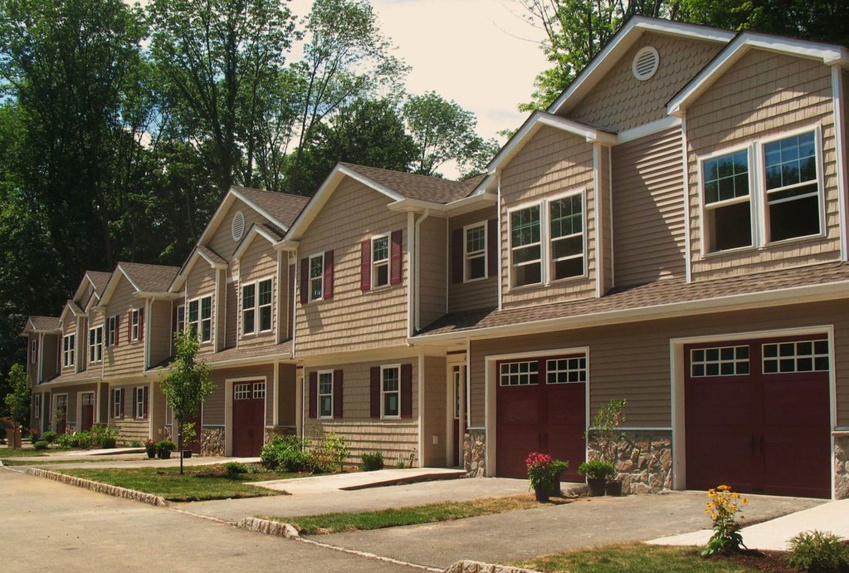 In a statement, the Regions Foundation, a non-profit organization which is primarily funded by Regions Bank, announced a $5 million Mission Related Investment (MRI) in
Center Creek Capital Group
, an organization that provides focuses on affordable housing needs across southeast United States.
"Connecting people with an affordable place to call home is one of the most important and deeply personal ways an organization can make a difference in the lives of others," said Leroy Abrahams, president of the Regions Foundation and head of Community Affairs for Regions Bank. "Cities are growing and thriving in the Southeast, but for our communities to truly succeed, we need to ensure everyone has an opportunity to take part in that success. The Regions Foundation is proud to support Center Creek Capital Group as it takes an innovative approach to creating more affordable housing while strengthening the quality of life across the communities we serve."
Center Creek's high quality affordable housing options cater to clients who have been traditionally underserved, including residents falling into low or moderate income section.
The company is focussing on renovating the housing market in in metro areas including in Tampa, Birmingham, Jacksonville and Atlanta.
Center Creek acquires single family properties that are in need of substantial repairs or whose repairs have been neglected and then performs extensive renovations to create comfortable, energy-efficient homes, which includes amenities such as highspeed broadband internet, among others.
"While cities in the Southeast are growing and thriving, in order for communities to truly succeed, they need to have the opportunity to take part in that success," said
Leroy Abrahams, president of the Regions Foundation and head of Community Affairs for Regions Bank
Center Creek is able to accomplish its work thanks to the generous funding it receives from investors.
With the $5 million it received from the Regions Foundation being in the form of a Mission Related Investment, it is able to allocate funding in such a way in order to produce, results beneficial to the community as well as a generate a financial return in support of the foundation's ongoing work.
"By making a mission-oriented investment into our fund, the Regions Foundation is using its capital in a creative way that will drive the acquisition and rehab of nearly 100 affordable units – and at the end, the Foundation will get its money back, which it can then redeploy for other community development projects," said Dan Magder, managing partner of Center Creek Capital Group.
"We are excited to work with the Regions Foundation to expand our mission to bring quality affordable housing and our specialized resident programs to renters in Birmingham and other cities in the Southeastern U.S."
It also provides renters the ability to participating in its Pathway to Homeownership program, which offers financial wellness initiatives, credit counselling, as well as a matching savings program. This allows renters with the means, tools and opportunities to become eligible to purchase the home that they are paying rent for.
The foundation's resident programs promote greater racial equity and economic inclusion by connecting more people with opportunities to build generational wealth, own their own home, and reach additional financial goals.
"Center Creek's savings match program not only helps build wealth, it provides valuable support throughout the process of setting and reaching individual financial goals," said Marta Self, executive director of the Regions Foundation. "Residents who make 12 consecutive deposits in their savings account receive a two-to-one match in savings up to $2,500, which helps build a down payment or funding that can serve as a financial safety net."
The $5 million Mission Related Investment from the Regions Foundation directly complements the foundation's focus on creating more inclusive housing. Furthermore, the investment also represents a significant portion of the $30 million of capital secured by Center Creek for the Center Creek Housing Fund III – its first affordable single-family rental fund. Incidentally, the fund has a goal of reaching $150 million in capital to support additional affordable housing opportunities over the next year.
"I often call metro Birmingham a 'Brother's Keepers' community because people here are connected by a true spirit of generosity and teamwork," said Alan Register, Birmingham market executive for Regions Bank. "That same generosity and teamwork are behind this collaboration between our colleagues at the Regions Foundation and the team at Center Creek Capital Group. This is a community partnership that will benefit people and families throughout the Southeast, and we are excited to see more houses come online – and more people impacted – as additional organizations join forces to support this initiative."