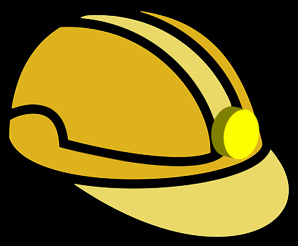 Dailycsr.com – 30 August 2017 – JSP continuous on its commitment towards bringing an improvement in the areas of "occupational safety, health and well-being in the workplace". As a result, the R&D team of the company is developing products that deal with safety issuing and is turned towards "highest levels" of comfort and style that embraces "more integration", comes in "widest range of environments" so as to "fit with other PPE".

The company is celebrating its golden jubilee of performing as a leader in Europe in the "Industrial Head Protection" unit and "Manufacturing for a Safer Future". Marking this notable event, the company has launched its "latest innovative PPE protection" range. Here is a list of them, as mentioned by HSE:
NEW Powercap Infinity PAPR – a fully integrated TH3 powered air respirator offering four of the highest levels of protection in one compact intuitive head mounted unit. The JSP design team have developed the ultimate integrated product available in today's marketplace which provides eye, face, hearing and respiratory protection all in one unit.
NEW Evo5 DualSwitch Helmet – Latest addition to the Evolution range of Head Protection is a multi-standard Helmet offering both protection and compliance to both Workers at Height to EN12492 and to the traditional Construction worker to EN397 at a flick of a switch.
NEW Force 10 Typhoon Full Face Mask– an extremely lightweight full face mask with panoramic visor. The three sizes available along with the compatible PressToCheck filters will reassure any user of an excellent fit. JSP's R & D team have ensured the mask is the easiest of its class to maintain.
NEW PressToCheck Compact Filters – New low profile filters offer very low breathing resistance and excellent compatibility when worn with other PPE. The ultra-lightweight design still offers the award winning PresstoCheck technology to check a safe face fit.
NEW Springfit Mask – New fold flat disposable mask achieving high levels of fit with specialised endoskeleton structure allowing movement of jaw whilst maintaining an excellent seal. Exceptional low breathing resistance.
NEW Sonis Ear Defenders – a high performing stylish range of Ear Defenders with a market leading SNR of 37 for the Sonis3 to protect against extreme industrial noise.
SWISS ONE Safety Eyewear – a specialist range of eyewear with the highest standards of design and precision engineering – a range both attractive and comfortable to wear
Hardcap AeroLite – Europe's lightest best performing full shell bump cap on the market with air flow technology and featuring Polygiene to reduce skin irritations and odours
VisiLite – an award winning Fibre Optic Illumination system for Evolution Helmets designed to improve worker visibility.


References:
www.healthandsafetyatwork.com