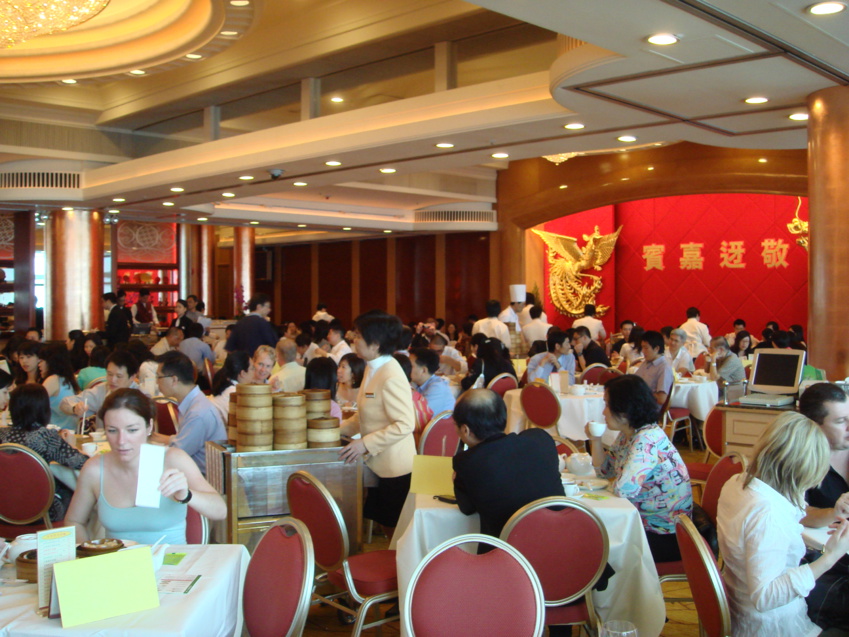 Yum China Holdings, Inc. recently held a Public Welfare Awareness Event in Hangzhou, during which KFC China announced the expansion of its corporate social responsibility (CSR) initiatives. These initiatives cover various areas, including support for the disadvantaged, environmental preservation, and food waste reduction. The event was attended by Guo Jingjing, Olympic Champion and KFC China's first Goodwill Ambassador.

According to Joey Wat, CEO of Yum China, giving back to society is deeply ingrained in their culture. They actively support causes that have a positive impact on the communities they serve. Their goal is to create a platform that inspires people to unite with a shared purpose and make a difference in their community.

Warton Wang, General Manager of KFC China, stated that KFC China will utilize its extensive restaurant network to further its social responsibility initiatives. They will particularly focus on supporting the disadvantaged, promoting sustainability and climate action, and advocating for healthy lifestyles.

During the event, KFC China announced the following expanded CSR initiatives:

The "KFC Little Migratory Bird Fund," a collaboration between KFC China and the China Children and Teenagers' Fund, will undergo significant enhancements. The fund aims to provide increased support for underprivileged children facing challenges such as poverty and disabilities. Since 2016, the fund has been promoting the physical and mental development of left-behind children through reading, sports, and arts activities nationwide. By the end of 2024, KFC China aims to offer financial assistance to 1,000 children and organize 200 caring and companionship activities.
KFC China introduced a reusable serving basket made from coffee grounds, derived from KFC's operations, to promote climate action. Initially available in 1,500 KFC restaurants across Beijing, Shanghai, Guangzhou, Shenzhen, and Hangzhou, the baskets will gradually be introduced in all restaurants nationwide. Additionally, KFC China is committed to introducing more carbon-neutral products through forest planting initiatives in key areas, supporting environmental protection and restoration.
KFC China will expand its Food Bank Program, which redistributes surplus food from its stores for free. By the end of 2023, the program aims to be available in over 700 stores across more than 100 cities, doubling its reach from the previous year. This program helps reduce food waste and greenhouse gas emissions.
KFC China has introduced an "Angel Restaurant" in Hangzhou, which is also the host city for the 19th Asian Games and 4th Asian Para Games. The company will handpick exceptional "Angel Employees" from these restaurants to form a dedicated service team for the Asian Games. The initiative aims to create an inclusive and welcoming workplace for individuals with special needs. Currently, KFC China operates 36 "Angel Restaurants" in 32 cities, employing over 200 individuals with special needs annually. These restaurants are equipped with upgraded visual devices and customized learning materials to enhance the working environment for the "Angel Employees."

Throughout its 36 years in mainland China, KFC China has maintained a strong commitment to social responsibility. With a vast network of over 9,200 stores across 1,800 cities, the company strives to leverage its extensive reach as a powerful platform for engagement. Its focus is on supporting the disadvantaged, environmental protection, and fostering a more compassionate society.

Please note: The provided text contains a section that appears to be a legal disclaimer and forward-looking statements, which I have omitted from the reworded version.

The information contained in forward-looking statements should be considered with caution as they are subject to known and unknown risks and uncertainties that can affect actual results or events. We cannot guarantee that our expectations, estimates, or assumptions will be realized.

The forward-looking statements in this press release are valid only as of the date of this release, and we have no obligation to update them publicly except as required by law. Various factors, including those beyond our control, may cause actual results or events to differ materially from what is expressed or implied in the forward-looking statements. These factors include our ability to meet development goals as planned, the success of our marketing campaigns and product innovations, maintaining food safety and quality control systems, changes in public health conditions like the COVID-19 pandemic, controlling costs and expenses including taxes, as well as changes in political, economic, and regulatory conditions in China.

Additionally, there may be other risks and uncertainties that are not currently known or considered significant, which could impact the accuracy of these forward-looking statements. To gain a more comprehensive understanding of these factors, it is advisable to review our filings with the Securities and Exchange Commission, including the sections titled "Risk Factors" and "Management's Discussion and Analysis of Financial Condition and Results of Operations" in our Annual Report on Form 10-K and subsequent Quarterly Reports on Form 10-Q.