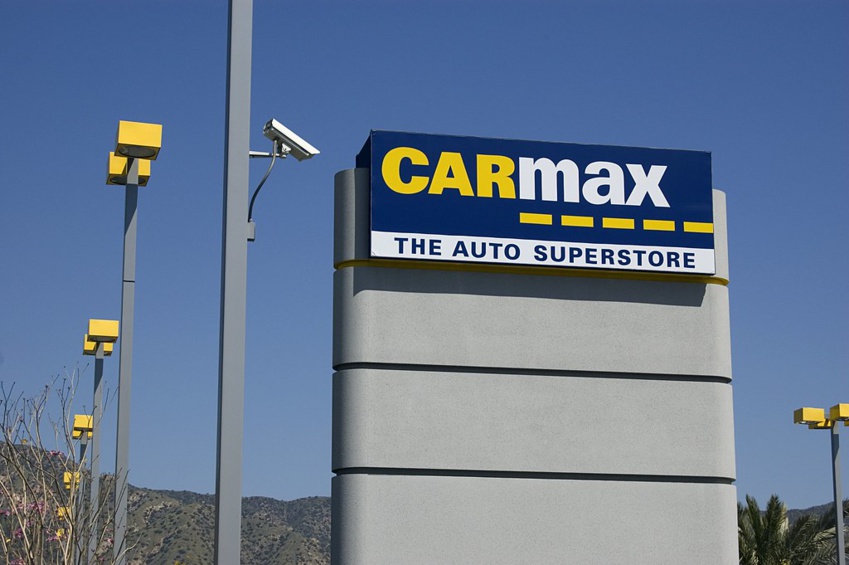 Introducing CarMax, Inc's 2023 Responsibility Report: Unveiling a Vision for a Sustainable Future

Revving up their commitment to a better world, CarMax, Inc, the unrivaled leader in pre-owned car retail, proudly presents its highly anticipated 2023 Responsibility Report. This comprehensive document goes beyond expectations, delivering an amplified account of CarMax's unwavering dedication to environmental preservation, social progress, and sound governance practices.

Aligned with the esteemed recommendations of the Task Force on Climate-Related Financial Disclosures (TCFD), CarMax fearlessly delves into the realm of climate-related risks and opportunities. Through transparent disclosures, the report dives into the heart of CarMax's mission to conquer the challenges of a changing climate, while seizing promising prospects to ensure a greener future for all.

But that's not all. This power-packed report also keeps you up to speed with CarMax's latest triumphs and initiatives. Witness their remarkable strides towards meeting their ambitious greenhouse gas emissions reduction goals by 2025. Discover how they've taken diversity and inclusion to exhilarating new heights, with significant enhancements to their groundbreaking program. Plus, prepare to be inspired by CarMax's extraordinary impact on local communities, as they extend their positive influence further than ever before.

CarMax, Inc's 2023 Responsibility Report is more than just a report – it's a testament to their unstoppable drive to create a world that's both sustainable and inclusive. Join them on this incredible journey as they shift gears towards a brighter, better tomorrow.

"We are excited to share our 2023 Responsibility Report, which outlines the meaningful progress we have made over the last year in our social impact and sustainability efforts," said Bill Nash, CEO of CarMax. "There are many notable developments outlined in this report, and we are particularly proud of our associate culture that thrives with inclusivity increasingly at its center, our enhanced disclosure and transparency on climate-related issues, and the tangible impact we are making in our local communities. Thanks to these efforts, we are confident that we are well-positioned to contribute to a better society for everyone and drive the long-term sustainable value of CarMax for all our stakeholders."



CarMax, the industry's frontrunner in pre-owned car retail, has unveiled a remarkable array of initiatives in their groundbreaking 2023 Responsibility Report. Brace yourself for a wave of innovation and progress that will reshape the automotive landscape as we know it.

Climate-Related Risks and Opportunities: CarMax has embarked on an intensive journey, meticulously identifying and aligning the company's climate-related risks and opportunities. This tireless endeavor ensures enhanced disclosure and effective management of the business, enabling CarMax to thrive in an era of potential climate-related reporting mandates.

Greenhouse Gas Reduction Roadmap: Prepare to be astounded as CarMax reveals its meticulously crafted roadmap for reducing greenhouse gas emissions. This detailed plan sets the stage for CarMax's audacious 2025 climate goal, with a resolute commitment to slash Scope 1 and Scope 2 emissions by an impressive 50% compared to the 2018 baseline. Every step is carefully calibrated to propel CarMax towards a greener future, identifying and pursuing projects that significantly reduce their carbon footprint.

Greenhouse Gas Emission Reductions: CarMax has already made monumental strides in reducing greenhouse gas emissions. Their unwavering dedication led to a remarkable achievement in 2022, surpassing expectations by slashing emissions by over 10%—an exhilarating leap towards their ambitious 2025 goal.

Pioneering Electric Vehicle Retail: CarMax is revving up to become the trailblazer in pre-owned electric vehicles (EVs). With an unwavering focus on improving their ability to recondition a wider range of hybrid and EV models, assessing used batteries, and seamlessly acquiring, pricing, and selling pre-owned EVs, CarMax is leading the charge towards an electrified future. Their subsidiary, Edmunds, along with CarMax.com, provides a wealth of educational content aimed at empowering and supporting first-time EV and hybrid vehicle owners.

Diversity in Leadership: CarMax is committed to fostering a diverse and inclusive environment. Witness their resounding success as they amplify ethnic and racial diversity in leadership positions, surging from 29% in FY22 to an inspiring 30.7% in FY23. Moreover, female representation in leadership positions has seen a notable increase, rising from 23.4% to an empowering 24.2%.

Supplier Diversity: CarMax's dedication to equality extends to their supplier network. With a meticulously crafted supplier diversity plan and a multi-year roadmap, CarMax ensures equal opportunities for vendors to engage in business collaborations, fostering a vibrant ecosystem of inclusivity and mutual success.

Embedding ESG Metrics: CarMax has integrated key Environmental, Social, and Governance (ESG) metrics into their Annual Incentive Bonus Plan. By incorporating targets for greenhouse gas reduction and diversity and inclusion training, CarMax ensures that their employees are deeply invested in driving positive change at every level.

Amplifying Community Impact: CarMax's commitment to local communities knows no bounds. Witness their awe-inspiring dedication as all CarMax locations actively participate in local volunteering events, igniting a spirit of unity and giving back. What's more, CarMax has invested a staggering $10 million through The CarMax Foundation and their corporate philanthropy efforts, making an indelible mark on communities far and wide.

CarMax's 2023 Responsibility Report is a testament to their unwavering pursuit of a sustainable and inclusive future. Join the movement and be a part of their extraordinary journey towards a world where innovation, diversity, and environmental stewardship reign supreme.