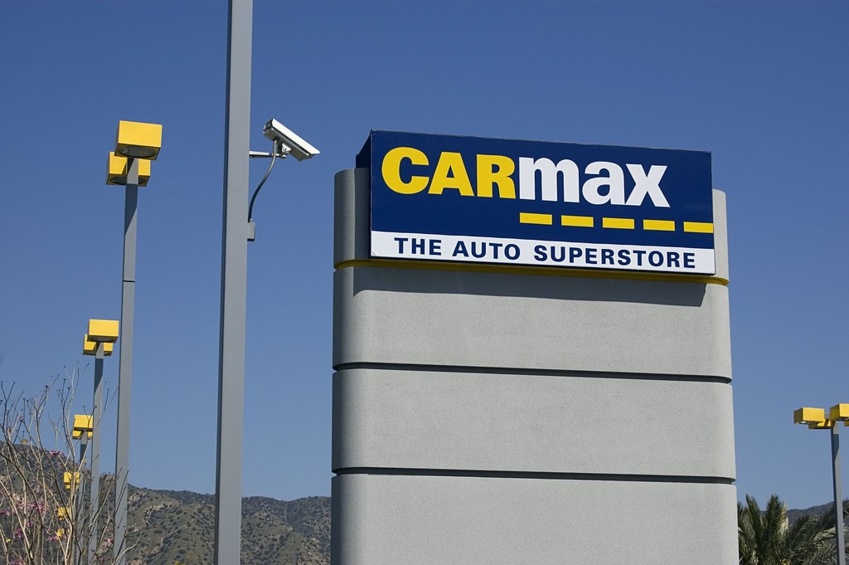 Introducing CarMax's 2023 Responsibility Report: Unveiling Our Commitment to a Better Future

CarMax, Inc. is a leading name in pre-owned vehicle retail, proudly presents its highly anticipated 2023 Responsibility Report. This comprehensive release showcases CarMax's unwavering dedication to environmental preservation, social progress, and exemplary governance. Aligning with the esteemed recommendations of the Task Force on Climate-Related Financial Disclosures (TCFD), our report reveals expanded insights into the climate-related risks and opportunities we face.

But that's not all—this report goes beyond expectations, providing a closer look at our transformative endeavors. We've made significant strides in meeting our ambitious greenhouse gas emissions reduction goals by 2025, contributing to a greener and more sustainable future. Moreover, our commitment to diversity and inclusion has been amplified, with remarkable enhancements to our program that foster an inclusive environment for all.

"We are excited to share our 2023 Responsibility Report, which outlines the meaningful progress we have made over the last year in our social impact and sustainability efforts," said Bill Nash, CEO of CarMax.

"There are many notable developments outlined in this report, and we are particularly proud of our associate culture that thrives with inclusivity increasingly at its center, our enhanced disclosure and transparency on climate-related issues, and the tangible impact we are making in our local communities. Thanks to these efforts, we are confident that we are well-positioned to contribute to a better society for everyone and drive the long-term sustainable value of CarMax for all our stakeholders."


Discover the incredible strides CarMax has taken to tackle climate change, enhance diversity, and make a positive impact on communities. The following highlights from our latest report demonstrate our commitment to a sustainable future:

Climate Action:
CarMax has embarked on a comprehensive journey to identify and address climate-related risks and opportunities. This initiative has empowered us to disclose vital information, enhance our business management, and plan for the long term. By proactively aligning with potential climate-related reporting mandates, CarMax ensures we remain at the forefront of responsible corporate practices.

Greenhouse Gas Reduction:
CarMax has reached a significant milestone with the finalization of our greenhouse gas reduction roadmap. This roadmap outlines a clear path toward achieving our ambitious 2025 climate goal of reducing Scope 1 and Scope 2 greenhouse gas emissions by 50% compared to our 2018 baseline. It also serves as a guiding light, enabling us to identify and pursue projects that actively shrink our carbon footprint.

Meaningful Progress:
In 2022, CarMax made substantial strides in our sustainability efforts, successfully reducing greenhouse gas emissions by over 10% as measured against our 2025 goal. This accomplishment showcases our commitment to continuous improvement and responsible environmental stewardship.

Leading the Way in Electric Vehicles:
CarMax is determined to become the premier retailer of used electric vehicles (EVs) in the industry. This year, our focus has been on refining our expertise in reconditioning a wider range of hybrid and EV models, assessing used batteries, and efficiently acquiring, pricing, and selling pre-owned EVs. Through our subsidiary, Edmunds, and our online platform, CarMax.com, we have also significantly bolstered our educational content to empower and support first-time EV and hybrid vehicle owners.

Diverse Leadership:
CarMax values diversity and inclusivity, and we are proud to announce the progress we have made in this area. In FY23, we increased ethnic and racial representation in leadership positions from 29% to an impressive 30.7%. Furthermore, female representation in leadership roles rose from 23.4% to a commendable 24.2%. These achievements exemplify our commitment to fostering an inclusive workplace and ensuring equal opportunities for all.

Supplier Diversity:
To create a level playing field, CarMax has formalized a supplier diversity plan that includes a comprehensive multi-year roadmap. This strategic approach guarantees equal opportunities for vendors to engage in business with us, promoting a fair and inclusive procurement process.

Embedding ESG Metrics:
CarMax has integrated several Environmental, Social, and Governance (ESG) metrics into our Annual Incentive Bonus Plan. By including goals such as greenhouse gas reduction and diversity and inclusion training, we incentivize and recognize the importance of sustainable practices and fostering an inclusive corporate culture.

Making a Difference in Communities:
In FY23, CarMax has left an indelible mark on our communities. Every one of our locations actively participated in local volunteering events, demonstrating our commitment to giving back. Additionally, we proudly invested $10 million through The CarMax Foundation and our corporate philanthropy efforts. Together, we are driving positive change and creating a brighter future for all.

CarMax's dedication to sustainability, diversity, and community impact is unwavering. Join us as we pave the way for a better tomorrow.