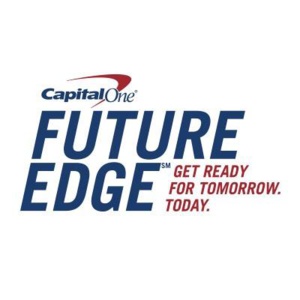 Grovo and Capital One Financial Corp. announced the launch of the "Future Edge Digital Literacy Challenge", at the 2015 Clinton Global Initiative America (CGI America) meeting.
The initiative is a literacy curriculum being provided free of cost to prepare low-to-moderate income Americans with digital skills, which could open them up to middle-skill jobs.
The CGI Commitment to Action, a part of Capital One's fiver-year $150 million million
Future Edge initiative
, has been desgined to empower more Americans to succeed in a constantly evolving digital economy.
The Future Edge Digital Literacy Challenge is accessible to anyone for no charge, and will be available through Grovo's online platform at
futureedge.grovo.com
. The curriculum of the literacy initiative has been tailored to teach digital competencies by using Grovo's existing scientific micro-learning techniques- expert designed sixty second videos followed by short quizzes to improve memory retention and performance.
Topics include navigating, online personal branding and networking, Microsoft Office Suite, security and privacy, productivity, digital communications, online "netiquette, and computer fundamentals.
According to Carolyn Berkowitz, Managing Vice President, Community Affairs at Capital One, "Helping more people become more digitally literate is essential for our future workforce and our economy".
A recent
study
from labor analytics firm Burning Glass Technologies and Capital One, highlighted numbers showing how middle skill jobs are being preferred over jobs that do not require technical proficiency. Around 39% of total employment in the U.S comprises of middle-skill jobs. Also, these jobs pay 18% more than the jobs that require no technical knowledge.
Grovo Co-Founder and CEO, Jeff Fernandez, has stated, "The free micro-learning curriculum we've developed in partnership with Capital One will give thousands of people the opportunity to achieve digital literacy and secure stable roles in the growing digital sector."
Some of the non-profit partners for Capital One are Brooklyn Workforce Innovations, Action for Boston Community Development, Goodwill of Southern Nevada, Academy of Hope Adult Public Charter School, the 501cTECH Latin American Youth Center, The Food Bank of Delaware etc.
Capital One Future Edge nonprofit partners across the country will work with Capital One to provide the curriculum directly to 15,000 individuals over the next three years, as well as provide access to Grovo's broader training platform, which includes over 5,000 videos covering 170 topics, and intuitive technology to deliver customized professional education.
About Capital One
Headquartered in Virginia, Capital One Financial Corporation, is a fortune 500 company. The firm has branches in Texas, Virginia, New York, Maryland, New Jersey and the District of Columbia. Its subsidiaries Capital One Bank (USA), and Capital One, N.A offer a wide range of financial products and services to commercial clients, consumers and small businesses. Capital One believes in innovation, outreach and empowerment towards helping communities grow and create a positive work environment.
About Grovo
Grovo is an online learning platform developed by keeping in mind the demands of the 21
st
century. Grovo is a SaaS-based training technology that empowers, educates and inspires company workers. Grovo trains businesses, universities and non-profits all over the globe. The tech company is based in New York City. Grovo has raised venture funding from SoftTech VC, Red Swan Ventures, Greg Waldorf, Lerer Ventures, Costanoa Venture Capital and Accel Partners.
About CGI America
Founded in June of the year 2011 by Bill Clinton, The Clinton Global Initiative America (CGI America) is an initiative taken by the Clinton Foundation addresses economic issues currently crippling the United States. CGI America brings global leaders together to address issues regarding job creation and economic growth; also promotes innovation and supports development of workforce in USA.
References:
http://www.businesswire.com/news/home/20150609006049/en