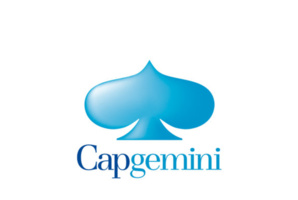 Dailycsr.com – 23 March 2017 – Capgemini is global services provider in "consulting, technology and outsourcing", whereby its U.K. branch, reports Brian Collett, has set forward "two demanding targets" of bringing down "its present annual carbon emissions of 48,000 tonnes".
The first of which is to reduce emission of twenty percent by each employee from the 2014's level by the year of 2020, while the second deals with reducing "40 per cent of that figure" within the following decade. Moreover, Capgemini turns out to be the first company of U.K. that came out with the reduction targets' publication that received scientific approval.
Presently, the emission rates have lowered by twelve percent from its figures of 2008, being the year when Capgemini made an announcement of its "sustainability programme", whereby the details are to be availed soon. In the words of the Global Head of Corporate Sustainability, James Robey:
"As a service provider and consultant for many household names, our impact is much wider than our own operations and it's important for us to acknowledge this by leading from the front."
The "Carbon Disclosure Project" is an international NGO based out of the U.K. which is pushing for "transparency and environmental improvement policies", whereby its Chief Executive Officer, Paul Simpson, said by welcoming Capgemini's step:
"We are delighted that Capgemini in the UK has taken the bold step to sign up to ambitious targets.
"We hope to see other companies in their industry following soon."
While, Brian Collett added:
"Capgemini's aims have been approved by the Science-Based Targets initiative, which is jointly run by the Carbon Disclosure Project, WWF, the World Resources Institute, a US-based global research body that promotes prosperity through sustainability, and the UN Global Compact, which urges businesses to adopt sustainable and socially responsible policies".
References:
http://www.ethicalperformance.com