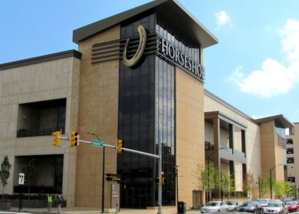 Dailycsr.com – 29 December 2015 – According to international calendar, an year is sprinkled with "commemorative months", whereby "Caesars Entertainment community" takes special interest in "Breast Cancer Awareness Month" out of the rest.
Every year, the company arranges "purposeful" fun activities like "Battle of the Bras", "Pink Pool Parties", and "Employee Pink Hair Challenge". However, this year, keeping the efforts in line of spreading "awareness for the cause", the team members of Caesar coming from all over the world participated in a competition.
As a result of this competition, the team members donated "$25,000" to "local American Cancer Society".
In the lists of the participants, there were thirteen properties joining in the for the "cause competition", while the three among them with the "most activity secured contributions from the Caesars Foundation".
In case of any further information about the "top three" regions, or "what they did to raise funds and awareness throughout Breast Cancer Awareness Month", visit
http://bit.ly/1XyHMpB