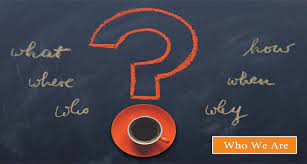 On November 10, 2022, the European Parliament overwhelmingly approved the Corporate Sustainability Reporting Directive (CSRD), a major ESG regulation that, for the first time, combines financial data, ESG information, and assurance. The full text of the proposal can be found
here
.
The result was a landslide, with 525 in favor, 60 opposed, and 28 abstaining. Commissioner Mairead McGuinness concluded the previous night's debate that "sustainability is the only path to be on."
That path is now unavoidable for organizations based in the EU or with subsidiaries in the region. With the CSRD confirmed, businesses must face some unavoidable facts:
ESG is entering the annual reporting process
Sustainability information will sit alongside financial information
The amount of data that needs to be collected will greatly increase
So too will the number of people involved in the integrated reporting process
Sustainability information will be audited
The mandate aims to boost trust in ESG reports and increase transparency in sustainability data. It is one of the most significant changes to the annual reporting process in a long time, and it will force organizations to reconsider their reporting practices.

Currently, 98% of finance professionals in Europe are concerned about the inclusion of ESG metrics in annual reports. And it's understandable. The logistical challenges of accommodating more people, more data, and more work within the same timeframes are significant.

The two most pressing concerns for organizations' future reporting cycles are the efforts to reduce risk and ensure data integrity. To address these concerns, meaningful, targeted transformation is required, which reduces workloads while increasing trust in data, ensuring transparency, and strengthening collaboration across traditionally siloed teams.

CSRD
Before moving ahead, it is important to understand the regulation. In a nutshell, the CSRD is a piece of EU legislation that mandates environmental, social, and governance (ESG) reporting for organizations. The goal is to build on and replace the Non-Financial Reporting Directive (NFRD), which has been criticized in part for implying that ESG has no financial relevance.

There is no ambiguity with the CSRD. Sustainability data, which includes ESG topics and is defined across 13 standards, is making its way to the front end of the annual report. It must be treated with the same rigor and suspicion as financial information.

Who will be affected by CSRD?
The CSRD will require approximately 50,000 organizations to comply. When it comes to ensuring compliance, the European Commission has planned a phased rollout:
FY'24: For all organizations that are already within the NFRD's existing scope (currently around 11,700 organizations)
FY'25: All "large" organizations, companies with a net turnover of €40 million or more, at least €20 million in assets, and 250+ employees
Importantly, the CSRD will apply to non-EU companies with EU-based subsidiaries or securities on EU-regulated markets with a net turnover of more than €150 million within the EU. Because the CSRD was implemented in the aftermath of Brexit, the United Kingdom will also be treated as a third country.

We now know that public organizations must include an assurance report in their sustainability disclosures but not immediately.

The following is how the rollout will take place:
October 2026: On or before October 1, 2026, the Commission will provide auditors with limited assurance standards to use in assessing the assurance of sustainability reports.
October 2028: On or before October 1, 2028, reasonable assurance standards will be provided—but only if reasonable assurance is determined to be feasible for auditors.
The EU's move toward greater assurance is significant. It means that organizations must maintain control over all data within the integrated reporting process. The CSRD will greatly broaden the scope of what must be reported and who must be involved, potentially introducing new risk into the process organizations must find ways to contain and minimize this risk.

Mandated digital format
It should come as no surprise that the CSRD will require a digital format and the use of a digital taxonomy. The measures put in place when the European Single Electronic Format (ESEF) went into effect in early 2022 will almost certainly be incorporated into the CSRD. By the time the CSRD takes effect, all affected organisations will be familiar with XBRL®/ iXBRLTM tagging and conversion to the iXHTML format. They will have most likely established a process and worked to improve it.

The motivation for this move is obvious. The CSRD was created to increase trust and transparency in ESG reports, better demonstrate the financial value of sustainability information, and improve ESG report accessibility. In order for investors to act on this information, it must be presented in a standardized format that allows for comparison. It must be digital.

Preparing for CSRD
Organizations will focus on three main tenets during their preparations: trust, transparency, and collaboration.
Trust: Organizations want to have the same level of confidence in their sustainability data as they do in their financial data, so they'll look into how to ensure data accuracy and consistency.
Transparency: They will work to gain greater control over both data and processes.
Collaboration: They will also establish open, seamless channels of communication and collaboration to reduce time-to-market.
The adoption of the CSRD is a significant step toward greater accountability in ESG reporting across the EU. In addition, it will result in widespread reformation of long-standing reporting practises. The CSRD is lighting the fire that is changing the status quo for annual reporting.