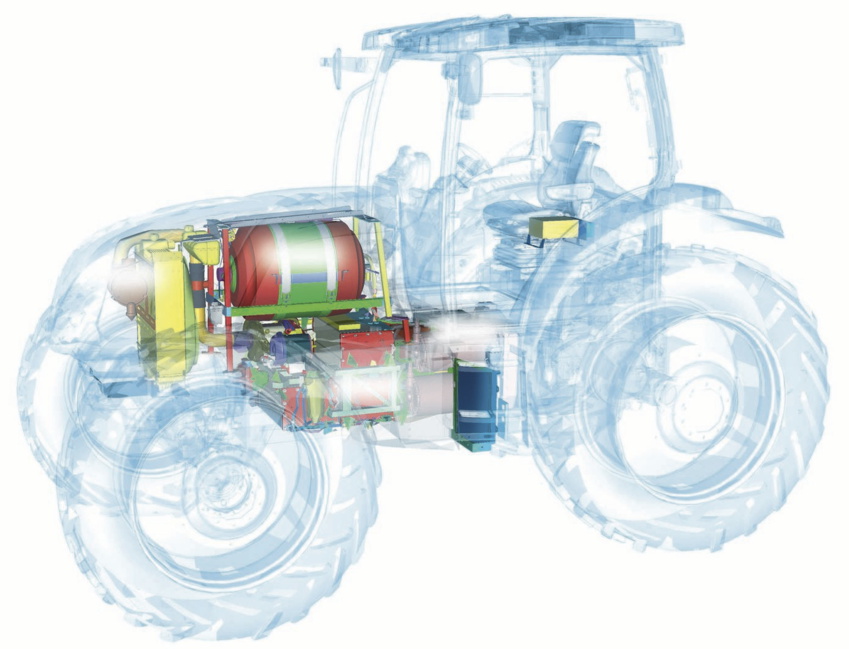 Case IH, a CNH Industrial brand, has donated four engines to various agricultural schools in Argentina. The goal is to increase machinery knowledge and contribute to regional agro-industrial development. The delivery was handled by Criolani, an official dealer for the country's central east region.

The primary goal of the project is to train students and future agricultural professionals. It puts them in close proximity to cutting-edge engines. In addition, we will establish a relationship with our distributor to facilitate internship or job opportunities once the secondary school stage is completed.

"We want to link the brand and the dealership to the technical schools in the area. We have discovered that dealers have difficulty obtaining trained technical personnel for their workshops. Therefore, we consider schools as a great entry channel for students who want to start their first steps in the world of work," explained Guillermo Mendiola, Services Manager at Case IH.

Agro Education and Training
The engines have been painted and conditioned following their decommissioning for educational use.

Students will receive technical education along with an instruction manual along with the engines. They are encouraged to use these resources to increase their knowledge about components and how to disassemble and reassemble them.

Mendiola went on to add, "The donation of the engines is a first step. The next is to arrange a visit to the dealership so that students can see our technology, learn about the electronic tools that are used to detect technical failures and understand the control rooms for monitoring and services."

This project is part of a Case IH initiative that began in 2021 with the donation of two engines to Córdoba institutions by distributor Máquinas del Centro.

Beneficiaries were located in both the provinces of Córdoba and Santa Fe this time. They were the Agricultural Family School No. 8248, the Industrial Agrarian Technical Institute (ITAI), the Provincial Institute of Agrotechnical Education (IPEA) No. 209, and the Technical School E.E.T No. 482. FPT Industrial donated a Cursor 10 and a NEF 6, and Cummins donated two engines, one electric and one mechanical.