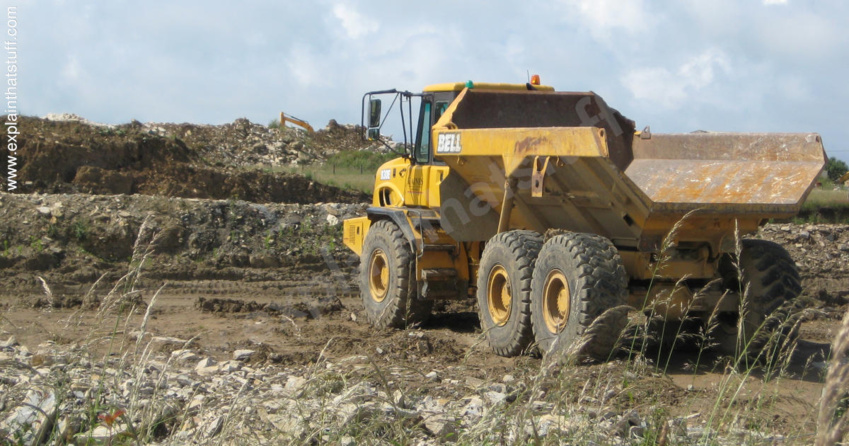 Mined materials, from coal to gold, have been inextricably linked to the rise of mankind and civilization. The mining industry has profound social, economic, and environmental consequences in a mining powerhouse like Chile, which is endowed with natural resources.

According to Paulina Andreoli, Environment and Climate Change VP of Compaa Minera del Pacfico, citizens' concerns have a significant impact on how the industry operates and is regulated (CMP). The company is the main producer of iron ore and pellets on the Pacific Ocean coast, and it is part of the CAP Group, Chile's only business conglomerate that covers the entire range of activities from mining to steel production and infrastructure construction. Andreoli reflected on the changing relationship between mining and society in this exclusive interview.

"In Chile, minerals are regarded as a natural resource to be managed for the benefit of its citizens," Andreoli explained. "The industry is not only required to fulfil regulatory conditions, meaning its license to mine, but to respond to the concerns of citizens, which is its social license to operate."
Increased Clarity on Ownership
Mining has always been about gaining access to land and its resources, as well as having the people to develop them efficiently and capital. All three are affected by social and environmental factors.

According to Andreoli, the concept of securing land access has shifted. It is critical to understand ownership. The question is, who has the licence and who can grant it?
Initially, operating licences were directly linked to political decisions. Today, it is a social engagement that necessitates community integration.

"We exchange information, seek counsel on strategy, and provide opportunities for growth," said Andreoli. When local communities were complaining about noise and vibrations caused by the transportation of materials, the company worked with them to change transportation methods to benefit the people and the landscape.

CMP has been mining iron ore in Chile for over a century and transporting it by rail to Cruz Grande Port since 1924, demonstrating an innovative mindset from the start. In 2021, the company redefined its purpose to reflect the Japanese concept of Ikigai, which combines life and worth. Ikigai defines CMP's raison d'être, which is to ensure sustainable development for the next hundred years through operational risk management and more efficient operations, similarly to the French raison d'être.

"Over 97% of our workforce is local, meaning our employees live where they work," said Andreoli. "This is a feature that sets us apart from the rest of the industry and makes us quite proud. Mining is a long-term business, and sustainability must be at the core of our strategy, our operations, and our relationship with people."
Process Risk Management
CMP distinguishes itself through its operational model of Process Risk Management, which was implemented at the end of 2019 by CEO Francisco Carvajal Palacios. The company excels at anticipating and implementing controls to avoid scenarios that deviate from the operational plan. CMP does not implement technology simply because others in the industry do; it is used to optimise resources, improve processes, and reduce risks.

"Technology allows us to speed up processes," Andreoli explained. "We are automating operational parameters according to environmental, meteorological, and regulatory variables."

The dashboards and control panels used by the company provide continuous performance visualisation. The company is currently implementing a compliance process on its SAP software landscape, in which users will be able to access all relevant information and rely on a preventive alert system.

"This technology enables regulatory compliance and efficient monitoring of environmental and operational issues and allows us to measure environmental footprint," said Andreoli. Referring to the COP27 talks in Egypt last year, she added that CMP is keenly aware of the planet's vulnerabilities to climate change. In Chile, this means greater periods of water scarcity that impact operational continuity as well as an increase in tidal waves that put shipping processes and port facilities at risk.
Data Modeling
The processes of CMP generate a large amount of data. To create simulations for more efficient processes, the company uses analytics, artificial intelligence, and modelling.

"Innovation allows us to evolve our way of controlling socioenvironmental risks," said Andreoli. CMP is minimizing its carbon footprint by decarbonizing processes and migrating to renewable energies. It is reducing its water footprint by reusing industrial water and replacing continental water in future projects with desalinated water.

CMP is also reducing its carbon footprint by reusing tailings, which are the materials left over after the valuable fraction is separated from the rest of the ore. CMP is recovering magnetic iron from the tailings of external copper mining operations to extract value from this type of waste, producing three million tons of concentrate per year.

CMP's Planta Magnetita is now the world's largest tailings recycling plant. The company, which was recognised by the Chilean Mining Association for its sustainable operations and as a model of circular economy, is also collaborating on a filtered tailings deposit project with CORFO, a Chilean government organisation dedicated to sustainable development.

"At CMP, we use technology as a way to enable our reason for being and to preserve the environmental, cultural, and indigenous heritage of the places where we operate. Our success is linked to the general interests of our community and our collaboration with public-private groups," Andreoli concludes.

That is how CMP is establishing itself as a regional company committed to long-term growth.