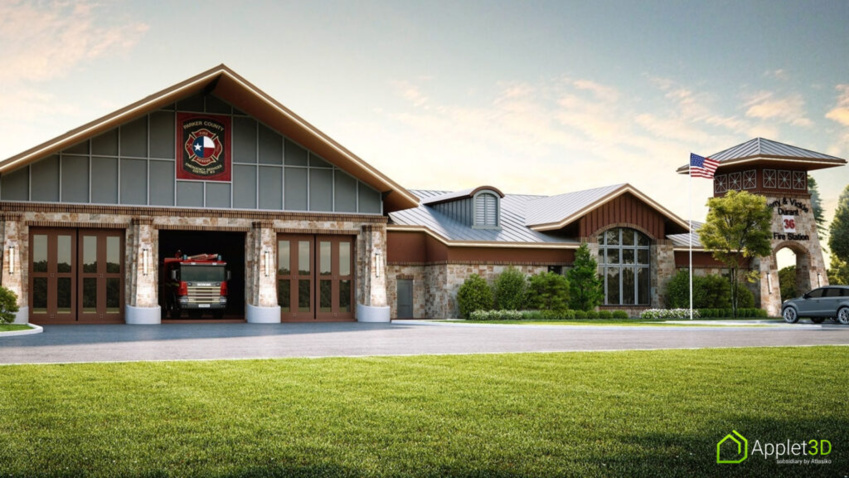 Introducing CDL's 2023 Integrated Sustainability Report: Embrace "Zero in on Positive Impact"! This remarkable digital report showcases CDL's relentless pursuit of Environmental, Social, and Governance (ESG) excellence through its CDL Future Value 2030 Sustainability Blueprint. Aligned with global climate objectives and the UN Sustainable Development Goals (SDGs), this blueprint is the beating heart of CDL's business strategies, empowering them to overcome ESG challenges while seizing growth opportunities.
Incredible progress has already been made on CDL's path to Operational Net Zero by 2030. In fact, in the period of review (January to December 2022), CDL achieved an impressive 24% reduction in carbon emissions intensity, measured against the 2016 baseline. By hitting its interim 2022 target, CDL demonstrates unwavering commitment towards its Science Based Targets Initiative (SBTi)-validated goal of a remarkable 63% reduction by 2030.
Continuing its ambitious journey, CDL embraced the challenge of tracking and operationalizing carbon reduction performance for Scope 1, 2, and 3 emissions, in line with the SBTi-validated greenhouse gas (GHG) reduction targets set in 2021. The results speak for themselves: CDL achieved a commendable 10% reduction in total operational carbon emissions across all business operations in Singapore compared to 2021. Moreover, CDL outperformed conventional equivalents, achieving an impressive 22% reduction in embodied carbon emissions.
But that's not all! Over the years, CDL's commitment to energy efficiency has yielded remarkable savings. From 2012 to 2022, their energy-efficient retrofitting and initiatives across all commercial buildings led to astounding energy savings exceeding S$38 million.
CDL's 2023 Integrated Sustainability Report is a testament to their unwavering dedication to sustainability. With each milestone achieved, CDL propels us closer to a brighter, more sustainable future.
Introducing Mr. Sherman Kwek's visionary words, the Group Chief Executive Officer of CDL: "Our latest Integrated Sustainability Report is a resounding affirmation of our unwavering commitment to spearhead collective action in the global race to zero. With sustainability ingrained in our business for nearly three decades, we have persistently pursued a triple bottom line approach, aiming to generate positive environmental and social impact while ensuring sustained growth for our esteemed investors. Through decisive action, we will continue to lead the charge in climate action and elevate our green building performance to confront the urgent climate emergency head-on, transforming our ambitious goals into tangible results."
A Harmonized Two-Pillar Reporting Framework: Unleashing Value and Impact
Over the years, CDL has forged an unparalleled sustainability reporting framework, blending various esteemed standards and benchmarks. At its core since 2008, the Global Reporting Initiative (GRI) Standards have laid the foundation, complemented by the inclusion of CDP since 2010, the Global Real Estate Sustainability Benchmark (GRESB) since 2013, the Integrated Reporting Framework since 2015, SDG Reporting since 2016, the Task Force on Climate-related Financial Disclosures (TCFD) framework since 2017, SBTi since 2018, Sustainability Accounting Standards Board (SASB) Standards, and the Climate Disclosure Standards Board (CDSB) Framework since 2020.
Supporting a Unified Sustainability Reporting Baseline
CDL stands firmly behind the formation of the International Sustainability Standards Board (ISSB) by the IFRS Foundation, recognizing the need for a unified sustainability reporting framework that meets the requirements of investors and diverse stakeholders, providing them with credible, consistent, and interoperable data. In a momentous step towards harmonization, the IFRS Foundation and GRI signed a momentous MOU in March 2022, committing both organizations to further align and streamline the sustainability reporting landscape at an international level, employing a two-pillar approach. In the remarkable ISR 2023, CDL has ingeniously amalgamated the nine components of its comprehensive reporting framework into two pillars: "value" and "impact."
Embracing the Future of Sustainability Reporting
With the impending publication of ISSB standards in 2023, CDL anticipates the inclusion of additional disclosures for Scope 3 emissions, alongside Scope 1 and 2. Recognizing the growing significance of managing Scope 3 emissions within its carbon management strategy, CDL has elevated its focus since securing its initial set of SBTi-validated GHG reduction targets aligned with a 2°C warmer scenario in 2018. In a remarkable leap forward in 2021, CDL raised the bar and renewed its SBTi-validated targets, aligning with a 1.5°C emissions reduction goal of 58.8% under Scope 3 (category 15), with plans to extend this commitment to all major subsidiaries.
CDL's unwavering commitment to ESG excellence and outstanding performance has garnered accolades from 14 prestigious global sustainability rankings and indices. Notably, in the esteemed 2023 Global 100 Most Sustainable Corporations in the World by Corporate Knights, CDL clinched the top spot as the world's leading real estate management and development company. The company has also proudly maintained its "AAA" MSCI ESG rating since 2010, solidifying its position as a sustainability frontrunner.
Furthermore, CDL's exceptional efforts in supplier engagement on climate change earned them recognition as the only real estate company in Southeast Asia and the sole Singaporean company listed as a 2022 CDP Supplier Engagement Leader for three consecutive years. This remarkable achievement places CDL among the top 8% of companies assessed by CDP in terms of supplier engagement.
In the realm of climate-related reporting practices, CDL stood out as the top Singaporean company in the Climate Reporting in ASEAN – State of Corporate Practices report published by GRI and the National University of Singapore's Centre for Governance and Sustainability. This notable study commends CDL for its robust reporting, effective management of climate risks and opportunities, and alignment with global sustainability frameworks such as the Task Force on Climate-related Financial Disclosures (TCFD). Additionally, CDL was the sole Singaporean real estate company recognized in the prestigious FT-Nikkei-Statista Asia Pacific Climate Leaders 2022.
Since 2009, CDL has diligently pursued external assurance of its sustainability report, constantly expanding its scope. In a groundbreaking achievement, CDL became the first Singaporean company to be verified by Lloyd's Register Quality Assurance (LRQA) for indirect greenhouse gas (GHG) emissions from construction project-related products in Singapore, aligning with category 4 of the ISO14064-1:2018 standard. This significant milestone empowers CDL to enhance its management of Scope 3 emissions, solidifying its commitment to comprehensive emissions reduction.
CDL's remarkable recognition from esteemed rankings and its continuous pursuit of external assurance exemplify their tireless dedication to sustainability and their pioneering efforts in shaping a greener future.
To know more about CDL's ISR 2023 click
here
.