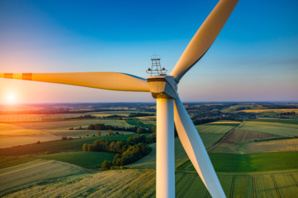 Dailycsr.com – 08 September 2015 – Taking decisive steps towards the green future, the Dutch railway sector aims at running the rail network hundred percent on wind energy. However, the shift from "fossil fuel to wind power" will be a gradual one though, which is likely to meet the target by the year of 2018. The changing trend began to materialise from the beginning of this year.
At present, fifty percent of the country's railway system operates on wind power, yet it isn't enough for the Dutch, they are keen on making this earth a greener place. Likewise, plans are already set in motion for running the trains on country-wide "exclusively on wind power" by the year of 2018. A contract was issued to power supply units and railway sector through a signed agreement on the 15
th
May 2015, which bounds both them to switch over to renewable energy supply.
Moreover, Dutch have been strictly following the green commitment and reducing their greenhouse gas emissions, to the extent that they have been "successfully suing even their own government for not sticking to its commitment"; consequently, they also earned a reputation to that effect. In fact, the promises made by the government include reduction of carbon emission "at least 75% of 1990 levels by 2020". However, they only managed to cut down by eighty three percent, to which citizens didn't react positively.
Therefore, the railways transformation of wind powered system should compensate for the earlier lack by bringing the government closer to their goal. The new contract "states" that the wind power that would be running the rail network cannot be harvested from any "existing sources". Likewise, the suppliers of wind energy need to make new investments in wind technologies "instead of simply redistributing wind-generated electricity". In order to meet the supply demand abiding all the clauses and conditions of the contract, wind farms of Netherland along with "Belgian and Scandinavian farms" will supply electricity.
While wind power is the way chosen by the Dutch, Caroline Reid informs that:
"China, one of the world's largest polluters, has taken a different approach to lowering the pollution its transport network produces. It's producing the world's first hydrogen-powered tram, which emits only water. However, other countries have some catching up to do when it comes to green railway locomotion. For example, the U.S., where the focus is currently on actually building wind farms before any thought can be put towards implementing carbon neutral train journeys".
References:
http://www.iflscience.com