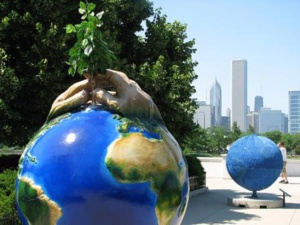 Dailycsr.com – 22 January 2016 – In an attempt to help the business to be more serious in "achieving the SDGs" a new commission has been set up which consists of leaders from labour, civil and business sectors.

The said commission has been titled as the "Global Commission on Business and Sustainable Development" that sought the "World Economic Forum" taking place in Davos as its launch pad. Moreover, the global commission was established by two business figures, namely, "Unilever CEO Paul Polman and former United Nations Deputy Secretary General Mark Malloch-Brown".

The agenda of the global commission in the coming year is to chalk out the periphery of "new business and financial models" along with outlining the "market opportunities" for the businesses who made investments towards "sustainable approaches".

In the words of the co-chairman of the commission, Mark Malloch-Brown:
"A massive prize awaits business if it successfully ushers in an era of shared prosperity and increased sustainability. Governments and international organizations alone cannot build the future we need. Business is the key to accelerating the transition."

The names of other commission members as given by Ethicalperformance.com are:
Laura Alfaro – professor at Harvard Business School;
Peter Bakker – president of "World Business Council on Sustainable Development (WBCSD)";
Sharan Burrow – general secretary at the "International Trade Union Confederation (ITUC)";
Bob Collymore - the Chief Executive Officer at Safaricom;
John Danilovich – secretary general of the "International Chamber of Commerce (ICC)";
Hendrik du Toit – the Chief Executive Officer at the "Investec Asset Management";
John Fallon – the C.E.O of "Pearson PLC".