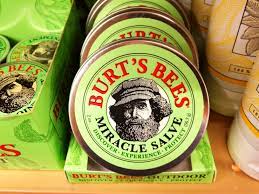 In 2022, Burt's Bees was ranked 6th out of 200 companies in the Power Purpose Index, sharing a top 20 position with Clorox. This index acknowledges brands that are committed to a purpose beyond profit, improving lives, and creating a better society and world, not just for shareholders. These attributes, along with the brand's authenticity, innovation focus, and entrepreneurial spirit, are highlighted in their 2022 Progress Report.

Like other businesses, Burt's Bees has faced unprecedented challenges in supply chain and other areas over the past three years. Despite these challenges, the brand has continued to evolve while remaining committed to crafting a more beautiful world since 1984 — by nature, for nature, for all.

With a sustainability mindset for The Greater Good that permeates their team, Burt's Bees has continued to make progress in their two strategic pillars: Full-Circle Future and Resilient Communities, as well as in their bedrock practices — the immutable elements of "what we make, how we operate and how we give back."

The report includes achievements from the past two years and how they contribute to the brand's long-term sustainability leadership. Progress towards goals such as a 13% reduction in virgin packaging materials (plastic and fiber)* and 83% of packaging being reusable, recyclable or compostable or designed for recycling** are milestones that ensure Burt's Bees is contributing to Clorox's ESG goals. From sustainable packaging projects that reduce carbon footprint and prevent waste to initiatives that uplift communities from which Burt's Bees sources and calls home, Burt's Bees is making an impact that goes beyond just numbers.

For instance, they launched SheKeeper, a three-year, $2 million partnership with the potential to improve the livelihoods of more than 16 million women working in shea through the introduction of beekeeping and expansion of sustainable shea processing capabilities in Ghana. Burt's Bees didn't stop there with good work in their supply chains but also deeply embedded the work as part of the idea behind their new Shea collection that elevates their decade-long partnership with women of shea to help promote economic independence for generations to come. This is truly sustainable innovation.

As one of the original purpose-driven brands, Burt's Bees has been on this journey since 1984 and will continue to raise the bar. With the ongoing partnership of stakeholders like their team, suppliers, retailers and community, they will continue to innovate in sustainability to keep their brand fans loyal and invite new households in even after almost 40 years.