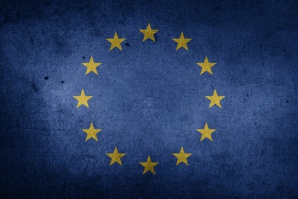 Dailycsr.com – 20 April 2016 – The Prime Minister David Cameron's announcement on the referendum dealing with "whether Britain should remain in the 28-nation EU" which is likely to take place on the 23
rd
of June 2016, has made the word "Brexit" a popular one.
According to some sceptics in Europe, in case Britain refuses to go forward with its withdrawal plan the immigration would reverse; "billions of pounds" would be saved for the payers while the country would have averted "an economic burden".
However, other arguments also propose that withdrawing could trigger a "deep economic uncertainty" at the cost of millions jobs. The measure to which the exit from EU would affect Britain's economy still needs to be quantified. As per the Brexit camp, EU is too slow moving on trade, whereas if left alone Britain could arrive faster at a deal. In fact, few others warn that given Britain's population size, quitting EU would put the country in a "weaker position" in trade talks.
India, America and China have all made it clear that any deal would more interest them with EU than dealing with Britain alone. The Federation of Indian Chambers of Commerce and Industry gave a rare nature of statement which deal with another country's internal affair whereby expressing concern as the warning from FICCI states that "Brexit could harm investment by Indian businesses".
According to Sangeeta Haindl:
"Therefore, it is worth considering how India would greet Brexit because Indian companies are a larger source of greenfield investment in the UK more than China. A greenfield investment is direct foreign investment, where a parent company starts a new venture in a foreign country by constructing new operational facilities from the ground up. In addition to building new facilities, most parent companies also create new long-term jobs in the foreign country by hiring employees. India is the third-largest source of foreign direct investment into the UK, after France and the U.S., creating thousands of jobs and safeguarding many more, according to the British Department of Trade and Industry last year".
The Secretary General of FICCI, Dr A Didar Singh stated:
"While deciding on membership of the EU is a sovereign matter for Britain and its people, Indian industry is of the view that foreign businesses cannot remain isolated from such decisions. The UK is a valued economic partner for India and we firmly believe that leaving the EU, would create considerable uncertainty for Indian businesses engaged with the UK and would possibly have an adverse impact on investment and movement of professionals to the U.K."
References:
http://www.ethicalperformance.com/