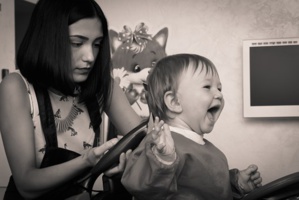 Dailycsr.com – 16 May 2017 – Sangeeta Waldron reports that the sector of hairdressers get to communicate with maximum number of people in comparison to "any other occupation". The United Kingdom has over "40,000", beauty salons, barbering and hairdressings that generate an annual income of "over £70 billion". Therefore, it can easily be said that this sector is a "lucrative and influential industry".
Moreover, this industry stands in "a unique position" capable of influencing sustainable hair care practices and habits. Communities attribute a central place to their salons. Therefore the messages shared and the practices held as examples by this sector would be ideal to promote "'greener' behaviour" in their clients, whereby driving towards a potential to make "real change". It is important that the salons as well as their clients make "better" and "more sustainable choices".
In the words of Waldron:
"Over the last two since its launch, Ecohair has gained huge popularity within the hairdressing industry for being a pioneering hairdressing 'eco' initiative. It follows on from the Green Salon Makeover project and is led by a team from Southampton Business School, University of Southampton, and is funded by the Economic Social and Research Council (ESRC). Hair and Beauty Industry Authority, the government approved standards setting body for the hairdressing industry, is a project partner alongside the Vocational Training Charitable Trust. There's also input from Hair Council, National Hairdressing Federation, City and Guilds and My Hairdressers.Com including the All Party Political Group on Hairdressing".
Ecohair is on a mission to create a nurturing environment for "better" and "more sustainable practices across the hairdressing sector", while the focus lies on the ways the hairdressers can optimise their social position for discouraging the clients on following "resource-intensive practices". The University of Southhampton has launched a "new sustainable salon certification" which would lend a helping hand in taking forward Ecohair's drive. The certificate course takes trainees and stylists alike on a virtual journey of "salon training programme" that teaches about "more sustainable haircare practices".
The course appears like a game that takes twenty to sixty minutes for completion, whereby a salon with its entire staff holding "accredited sustainable stylists" certificate becomes eligible to "apply for a sustainable salon certificate", whereby it has also to reveal the "sustainable practices" adopted in the process. While, Waldron also adds:
"This free award has the potential to change the culture of a highly resource intensive industry towards more sustainable practices that are also better for healthier hair. For example, a small four seater salon that adopts the suggestions could save over £5000 year by saving 24150 kWh of energy and 143 thousand litres of water!"
In developing countries, hairdressers have always contributed in propagating "health information to the public". Similarly, in a joint venture, the "UN Population Fund" and the "UNAIDS Secretariat" singled out "barbershops and beauty salons in Guyana", whereby tagging them "places to impart information about HIV prevention"; whereas in the U.K. the hairdressing sector's role still remains to be utilised in helping "people become more 'eco-aware'".
In concluding noted, Waldron said:
"There has never been a better time to start a hairdressing business, according to the annual Beautiful Britain report. 98% of all salons and mobile hairdressers surveyed said they are planning to hire new staff over the next 12 months, adding 13,951 jobs to the UK economy. That adds up to more, potential 'eco champions' to create change".
References:
http://www.ethicalperformance.com