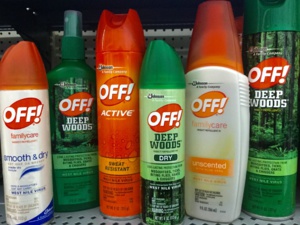 Source: flickr.com; (CC BY 2.0) ©Mike Mozart
Dailycsr.com – 30 March 2020 – Last year, in October, SC Johnson joined hands with Molecoola, the "reverse logistics startup" for sponsoring "recycling centers" in Brazil's São Paulo, whereby it aimed to reinforce its commitments towards sustainability and recycling. Under this initiative, at any of "Molecoola's locations", customers can "return" SC Johnson's empty products including its brands like "Mr Muscle®, Glade® and OFF!®". In return, they would "earn points" which could be used while availing e-service and goods. Moreover, the points could also be donated in charity within the São Paulo communities.

In the words of the executive director as well as the general manager of SC Johnson in Brazil, Tatiana Ganem:
"We are excited to partner with Molecoola to help increase recycling rates in Brazil. As a leading manufacturer of household consumer brands in Brazil, we have a longstanding commitment to protecting the environment."

Molecoola collects various "recyclable materials" such as "aerosol cans, beverage cans, paper, cardboard, chipboard, plastic, electronics and cooking oil". In November, 2018, it had first joined with SC Johnson as a partner and since then its collections amounts to over "360 tons of recyclable materials".

Brazil annually discards over twenty five million tins of "recyclable solid waste", whereby this partnership aims to bring down the amount of waste from ending in landfills while "incentivizing people to recycle". Moreover, thanks to the "unique one-stop-drop solution", Molecoola is contributing in the formation of circular economy and expanding Brazil's recycling capacity. While, the chief executive officer of Molecoola, Rodrigo Jobim:
"We are grateful to SC Johnson for their partnership in this important initiative. With their help, we are educating consumers on the importance of protecting the environment; changing behaviors; and creating a circular economy that provides direct benefit to consumers, recyclers and most importantly the environment."

SC Johnson has been one of the "founding signatory" of "New Plastics Economy Global Commitment" while being "a Global Partner with the Ellen MacArthur Foundation". As a result, SC Johnson has committed to "reduce its own plastic footprint" besides encouraging "reuse and recycling of plastic products" and has "made the following commitments", as mentioned by the press release of SC Johnson:
"100% of SC Johnson plastic packaging will be recyclable, reusable or compostable by 2025. Currently, 94% of SC Johnson's plastic packaging is designed to be recyclable, reusable or compostable.
"Triple the amount of post-consumer recycled (PCR) plastic content in SC Johnson packaging by 2025. SC Johnson already uses 100% post-consumer recycled (PCR) bottles for several product lines, and in 2019 launched the industry's first 100% recycled ocean plastic bottle made from plastic waste collected within 30 miles of an ocean or waterway in countries that lack effective, formal waste collection.
"Expand the number of concentrated refill options for SC Johnson products by 2025. The company will continue to expand its variety of concentrated refill options and is now rolling out to Canada, Mexico, the United Kingdom, China and Japan, enabling consumers there to reuse packaging and reduce waste.
"Continue to remove excess plastics wherever possible. SC Johnson has been relentlessly focused on designing unnecessary packaging out of its products. Over the past year, the company achieved a 1.7-million-kilogram reduction in the amount of plastic used in its primary packaging.
"Work with industry and other organizations to support circular plastic economy models. SC Johnson will work with industry and NGOs to further support the circular plastic economy and keep plastic out of landfills and the environment".