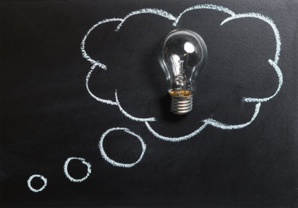 Dailycsr.com – 11 May 2020 – The question to ask during the ongoing COVID-19 crisis is how to better protect the "vulnerable population", while what could be done by communities to help the frontline COVID-19 warriors "be safer". Booz Allen Hamilton has invited non-profits, individuals as well as "eligible small businesses" to submit their "best ideas and solutions" addressing the above mentioned concerns and beyond. The last date for submission is on June 5, 2020.
This is an effort under Booz Allen Foundation's newly launched "Innovation Fund" which presents innovative solutions for "unimaginable challenges". Moreover, "$1 million" grant will be sanctioned for any "new systems, products, approaches, technologies, delivery systems, or processes" which address the challenges of the pandemic. The Co-Founding Board member of the "Booz Allen Foundation", Nancy Laben said:
"We are seeking the most innovative solutions to the unimaginable challenges that our world faces today as a result of the COVID-19 pandemic".
The awards are likely to be revealed by the month of July 2020. While, Laben stated:
"Through the Innovation Fund, the Booz Allen Foundation seeks to empower individuals and organizations with resources to truly change the world and bring to life their brightest solutions in support of the most vulnerable among us as we navigate this unprecedented time together".
In an attempt to address the ongoing pandemic related issues as well as helping the communities who are hit by COVID-19 outbreak, "Booz Allen Hamilton and the Booz Allen Foundation" have a "broader" collaborative effort through the "Innovation Fund". You can visit the website of "Booz Allen Foundation Innovation Fund" to apply by clicking at the link given below:
https://boozallenfoundation.org/innovationfund?utm_source=media&utm_medium=pr&utm_campaign=BAF
For further information on Booz Allen Foundation, kindly visit the link mentioned below:
https://boozallenfoundation.org/
Moreover, get information about Booz Allen's action in response to COVID-19 pandemic at the link mentioned below:
https://www.boozallen.com/about/social-impact/our-coronavirus-pandemic-response.html
References:
3blmedia.com