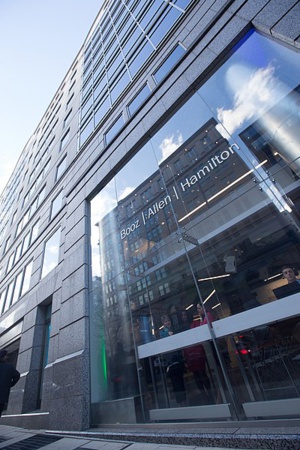 Dailycsr.com – 21 July 2019 – A brand recounts the story of the company based on which job seeking candidates build up their expectations about the workplace, services, products along with client and investor values. Moreover, brand image goes beyond all these and affect how public perceive a company and determines the "customer and employee engagement" besides facilitating sales.

Given the present era wherein technology coupled with innovation are changing rapidly, company can evolve faster its products and services while brand development may fall behind. With this, stockholders, employees as well as customers loose the track of "a company's true value".

On the other hand, a brand of an organisation growing and aligning with everything provides an "undeniable" power, which can be seen for Booz Allen as the company introduced a "refreshed brand strategy in 2017" reflecting the evolution of the firm from being a "management consulting firm to a leading technology company".

Through this campaign, Booz Allen has bagged two "most prestigious awards" of the communication industry, namely "a 2019 Communications Award from Gartner in the category of 'Building a Powerful Corporate Brand' and a Silver Anvil Award from the Public Relations Society of America". In the words of the Vice President of Corporate Affairs of Booz Allen, Grant McLaughlin:
"Over the past 10 years, Booz Allen has deliberately expanded our more than 100-year heritage in management consulting—an industry we founded—to immerse ourselves in emerging technologies like cyber, artificial intelligence, engineering, and digital solutions. Yet despite the magnitude of business changes, Booz Allen's brand strategy had not evolved in more than 15 years and was not centralized."

In an attempt to reconnect "26,000-plus workforce" and realign with "external stakeholders", Booz Allen reached out to "4,000 clients, influencers, and employees" besides conducting workshops, interviews as well as focus groups. From the insights thus gathered the company merged seventeen brand systems in a "single, firmwide master brand strategy, identity, and template system".

While, the Director of Brand at Booz Allen, Michael Dumlao added:
"Under the new identity, our values—unflinching courage, passionate service, ferocious integrity, collective ingenuity, and champion's heart—align with our purpose statement: Collectively, we celebrate the ideas and ingenuity of our people, the purpose that drives what we do each day, and the passion with which we serve our clients, communities, and colleagues".

In the initiation eleven months' time following the redesigning "2.2 million" visitors, "1.3 million unique visitors, and 4.1 million page views" were registered for "BoozAllen.com website". Here is a glimpse of what followed the rebranding, as mentioned by Booz Allen:
Downloads of thought-leadership pdfs increased nearly seven-fold
Employee engagement with firmwide news channels increased from less than 15 percent in 2015 to nearly 90 percent
Among national influencers, Booz Allen experienced significant gains in awareness (74% vs 57%), trust (60% vs 51%), and advocacy (51% vs 42%).

With these results, Booz Allen's recognition spread beyond "Gartner and PRSA", as it was featured among the "2018 Leading Brands in Government's Fast Movers with one of the top 10 highest gains in favourability".




References:
3blmedia.com