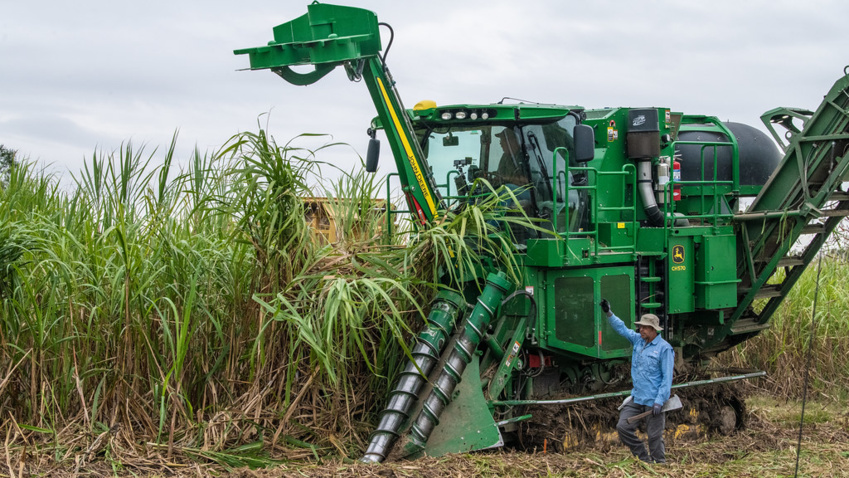 Bonsucro, a global platform for sugarcane sustainability, has made it simpler for the sugarcane industry to participate in worldwide climate initiatives with the introduction of a new tool. The Bonsucro ClimateCane Tracker, designed specifically for the sugarcane sector, allows farms, mills, and their sourcing companies to establish science-based emission reduction goals for sugarcane production, aligning with the requirements for a stable climate. The tool was developed using the Science-Based Targets initiative's guidelines on forest, land, and agriculture (FLAG) emissions.
For the first year, the tool will be exclusively accessible to Bonsucro members. This exclusivity provides the Bonsucro community with the chance to fine-tune and enhance the tool before it is made available to the broader sector.
Agriculture, forestry, and other land uses contribute to nearly a quarter of global greenhouse gas emissions. Furthermore, FLAG activities provide opportunities for atmospheric carbon removal, which is crucial for achieving net zero and limiting global warming to below 1.5°C. It is widely accepted among scientists that exceeding a 1.5°C increase in global warming would significantly amplify the risks and effects of climate change.
Many leading companies around the world have pledged to reduce their greenhouse gas emissions in accordance with scientific guidelines. However, until now, there were no specific guidelines or tools available to assist sugarcane producers.
The ClimateCane Tracker allows sugarcane producers and their supplying companies to establish stringent short-term (5-10 years) and long-term (2050) goals for reducing their climate impact. These targets encompass all emissions related to land management and land-use change, as well as on-farm carbon removals (such as increasing carbon storage in soils). The tool also takes into account the regions where producers operate and their expansion plans.
"The facts are clear. If we don't reduce agriculture based GHG emissions, there is no way to limit global warming to 1.5 degrees. Every sector needs to play its part and sugarcane is no exception. Our new ClimateCane Tracker offers a credible and practical way to support the sugarcane sector to set near and long-term mitigation targets for the agriculture phase. The response so far has been very positive and our members are looking forward to using the tool to make science-based targets on climate," said Danielle Morley, Bonsucro's CEO.
"Having the opportunity to contribute to developing this tool was extremely rewarding for our evolution in the climate action and GHG reduction agenda. We still have a long way to go, but this work has undoubtedly enhanced our maturity in this topic. Congratulations, Bonsucro for the initiative and participatory management that you have been applying in the project development," said BEVAP, a Bonsucro member who piloted the ClimateCane Tracker earlier this year.
Promoting climate initiatives in the sugarcane industry is a crucial objective for Bonsucro. On average, Bonsucro-certified mills and farms have been able to decrease their CO2 emissions per kilogram of sugar by 17% within a five-year period. However, the goal is to elevate this reduction to a minimum of 30%. Studies indicate that if the Bonsucro standard is adopted worldwide, it could potentially cut the sugarcane industry's greenhouse gas emissions by half.
For further media enquiries, here are the contact detals:
Liz Foggitt
Communications and Events Manager
liz@bonsucro.com