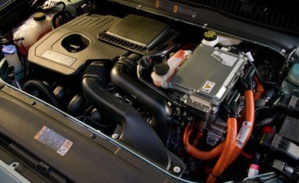 Dailycsr.com – 02 December 2015 – In a recent announcement, Ford has "declared" that it continues to be on track for meeting its goals of "emissions reductions". The said feat was achieved owing to the "investments" made in the various fields of "clean technologies and energy efficiency initiatives".

In the month of July, the Company of Ford, also referred to as the "auto giant" in the industry, came up with its "annual sustainability report", wherein it gave a detailed description of "how carbon emissions per vehicle manufactured have now fallen 22 per cent against 2010 levels".

Keeping the final goal of Ford in mind which is to reduce carbon emissions by thirty percent in every vehicle by the year of 2025, the company is well within the estimated target.

Moreover, Ford has also brought down the water consumption in vehicle production process in a worldwide range to "0.24 cubic metres from 2012 levels", which reflects the "efficiency measures" of Ford's operational aspects, leading to a fall of "three percent" of "absolute" water usage "across the company last year".

On the other hand, the field of "waste reduction initiatives" also shows progress, as per company data. Likewise, it reports:
"...the all-new F-150 model will use 100 per cent recycled material for its seat fabric, diverting more than five million plastic bottles from landfills this year".

In fact, last year's record show that "the Hermosillo and Assembly Plant" of Ford arrived at zero waste-to-landfill status, whereby Ford became the "landfill-free" company in "all its Mexico manufacturing facilities".

The said sustainability report entitled "Blueprint for Sustainability" bears a foreword from the executive chairman of Ford, William Clay Ford, Jr. and the president cum the C.E.O of the same, Mark Fields which highlighted the importance of the said initiative in the "firm's long term competitiveness". The same goes like this:
"[The initiative] brings to life our pledge to build a strong business, deliver great products and create a better world - and makes this pledge relevant in a future that will be very different from the past".