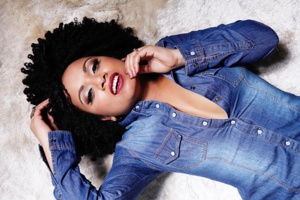 Dailycsr.com – 20 April 2017 – Black Radiance is a well-known and much loved brand in the makeup world, whereby it has taken on board some of the favourite "beauty mavens" for conversing with them on "Black beauty".
The attempt it is a part of the "#BlackBeautyMatters campaign" which expands itself under the "popular hashtag", and along with fostering discussions on the "importance of inclusivity" in respect of colours, the campaign also "encourages consumers" to embrace the endeavour and to activity celebrate the occasion. In the words of the "Black Radiance of VP of Marketing", K.Parris MacDonald:
"Black beauty matters because black is beautiful. Black Radiance celebrates the beauty of our history, from the fairest of us all, to the fiercely dark. We want to celebrate you!"
In the commemoration of the celebration marking an inspiring event, the Black Radiance has come up with a video wherein it brought together various influential figures like "Ofunne Amaka (@cocoaswatches), Katrina Duckett (@princess.kaae)and Clarence Montrell (@faceit_slay)".
The team of Black Radiance is also featured in it, while the topic discussed ranges from the "complexities around darker skin tones and shopping for makeup, to learning how to accept and be proud of our uniqueness". The clip last for two minutes, wherein the director of marketing, Claire Dennis, is heard sharing:
One of the biggest misconceptions in general is that Black women don't wear makeup or that dark skin women do not need makeup. Women of color do wear color. We love wearing makeup that enhances our skin tone."
References:
http://www.essence.com