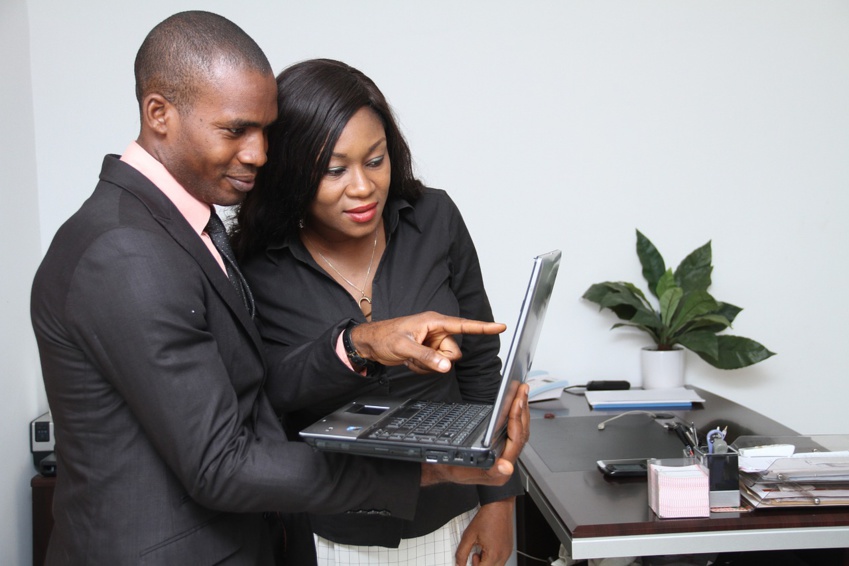 From the attacks on the Freedom Riders to the bombing of the 16th Street Baptist Church to Dr. Martin Luther King Jr.'s "Letter From Birmingham Jail,"

Birmingham, Alabama, has been at the forefront of our country's struggle for justice and equality. Black small business owners were at the heart of that struggle, providing donations to the civil rights movement, delivering goods and services to Black customers in a segregated city, and contributing to economic growth in their communities.

While Black entrepreneurship has been a constant in Birmingham and across the country since the 1960s, the number of Black-owned businesses is increasing today, with Black women driving much of the growth. Despite this, many Black entrepreneurs continue to struggle for equitable access to resources to grow their businesses as a result of systemic racism and decades of disinvestment. In fact, the 2022 Small Business Credit Survey found that Black business owners were twice as likely as white business owners to receive less than the full amount of their funding requests.

Mastercard believes that in order to truly build an economy that works for everyone, we must ensure that no one is left behind. We understand that addressing racial disparities in business ownership is critical to inclusive growth and, according to one estimate, could create nearly 600,000 jobs and $55 billion for the US economy.

That is why, in 2020, we launched In Solidarity, a five-year commitment to invest $500 million in closing the racial wealth and opportunity gap across the United States. We've been putting our products, services, technology, and financial support to work in seven cities since then, with the goal of increasing economic opportunities for Black Americans.

Birmingham is one of those cities, with more than 70% of the population being Black but only 30% of businesses being Black-owned, one of the country's largest racial disparities in business ownership. To help close that gap, we've partnered with Birmingham Mayor Randall Woodfin and local community organizations to transform Birmingham into a Southern hub for Black-owned businesses.

We're also working with local leaders and Black small business owners to experiment with new approaches and integrate digital tools to help them overcome systemic barriers and grow. Avrie and Phillip Powell, the owners of Aww Shucks gourmet corn, told us about the difficulties they had accessing capital and dealing with inflation when they started a food truck business during the pandemic. We connected the Powells to resources and digital training through In Solidarity and other local programs, and they've expanded their business to include a second food truck and a brick-and-mortar restaurant.

We're two years into our work in Birmingham, and we're reflecting on the lessons we've learned in the hopes that sharing them with others will inspire long-term and deeper commitments to racial equity.

Mastercard's superpower is our network, which includes tens of thousands of banks and fintechs, as well as millions of merchants and cardholders in the United States. For example, we collaborated with the city to launch Ascend Birmingham, a program designed to assist small businesses in transitioning to digital operations and thriving in an age of more digitally engaged consumers.

Major events such as the 2022 World Games, for example, drew tourists from all over the world to Birmingham. We collaborated with city leaders and the Birmingham Business Resource Center to create a satellite marketplace showcasing 30 Black-owned businesses in the city's historic Civil Rights District, knowing that small businesses can lose out on tourism revenue. We also funded the A.G. Gaston Business Directory, an online community resource of nearly 1,000 Black-owned businesses, as part of our partnership with the BBRC. The Civil Rights District marketplace and this grant have both increased the visibility of Black-owned businesses, allowing them to attract new customers and increase their revenue.

In Birmingham, we've seen that social capital is just as important as financial capital, and experience is priceless. That is why we are collaborating with local organizations such as the Birmingham Business Resource Center and Urban Impact to connect small business owners with experts and resources who understand their unique challenges. And, through the digital platform Hello Alice, we're creating an online community for Black small business owners in Birmingham to exchange ideas, learn about funding opportunities, and gain access to other resources that will help them generate and sustain growth.

Building an inclusive economy — in Birmingham and beyond — is more urgent than ever. We hope that the work we're doing — and, more importantly, the people we're working with — will inspire continued action and impact as the business community continues to focus on how it can help close the wide racial wealth and opportunity gaps, and as Birmingham commemorates 60 years since the civil rights movement.

We can help Black-owned businesses power a more inclusive and prosperous economy for all by leveraging our network, engaging local communities, and providing entrepreneurs with the technological skills they need to keep growing.