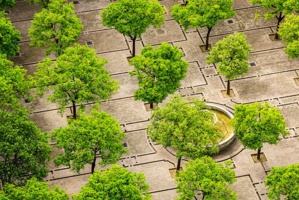 Dailycsr.com – 22 March 2016 – The "Ray C. Anderson Foundation" gives out a call for taking part in the "Biophilic Leadership Summit" which will be held in Serenbe. The said gathering marks the first of its kind, wherein "nature-centered changemakers, urbanists, architects and environmental trailblazers" will come together.
The event will be jointly hosted by the "biophilic leaders", Tim Beatley, Jim Durrett and Steve Nygren. The meeting will bring together national leaders so that they can network and in turn exchange ideas, delve in discussions concerning the "future directions of biophilic urbanism and design" which allows to retain nature and to live in collaboration by preserving the same.
The said summit will take place from the 9
th
of April 2017 to the 12
th
of April 2017, wherein collaborating with "
Biophilic Cities
and
The Biophilic Institute
", one taking part in it can help to "create a more nature-centered world". Here are some of the speakers names as mentioned by Ethical Performance:
"Bill Browning of Terrapin Bright Green, Mark "Puck" Mykleby of Case Western Reserve University, Robin Moore of Natural Learning Initiative, Ellen Dunham-Jones of Georgia Tech, Corey Keyes of Emory University, Gus Schumacher of Wholesome Wave, Julia Africa of Harvard Medical School".
References:
ethicalperformance.com