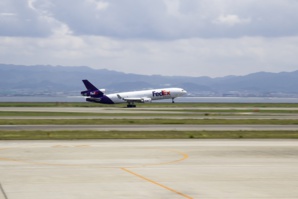 Dailycsr.com – 19 August 2020 – Remarking on the blast tragedy that took place in Lebanon, the CEO as well as the President of Direct Relief, Thomas Tighe informed:
"It's a big list. A lot of stuff was blown up. Like in any tragedy, it's important that they know that people are pulling for them not just objectifying their suffering."
Tighe along with his team got a confirmation from the chief executive of FedEx, Fred Smith about the company's decision to donate "one of its cargo planes" to aid in the delivery work to Lebanon. Likewise, an "80,000 pound shipment" will be hauled into trucks from the "Santa Barbara warehouse" and will be taken to FedEx's Memphis based headquarters for the package to be then "flown to Lebanon".
Furthermore, Tighe added:
"They wanted PPE, basic generic medication. There was a story yesterday (NY Times) about cancer treatment for 100 kids interrupted. We got in touch with that doctor -- we got the therapeutic agents for that treatment so we'll bend over backwards to get that on the flight."
For further information about the same, kindly click on the link provided below:
https://keyt.com/news/santa-barbara-s-county/2020/08/13/direct-relief-packs-life-saving-aid-shipment-for-lebanon/
References:
3blmedia.com