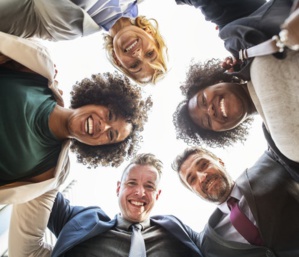 Dailycsr.com – 30 June 2018 – On a weekly basis, one mostly comes across workplace "diversity and inclusion", in short D&I, making headlines as some companies are striding along this line while others are creating opportunities to "do more".
More and more businesses are recognising D&I, as they have come to realise that with the right balance of D&I at workplace will follow "better employer brand" attracting and retaining people with high performance levels, besides improving productivity and performance of the employees in general, thus reaping "higher profits" at the end.
Several companies take up their workplace diversity and inclusion as their CSR initiatives, while, Benevity has learnt that D&I is a "crucial factor" which turns their efforts into "belonging", a "true culture and performance driver". Therefore, D&I is to be taken into consideration.
Belonging comes with the feeling of acceptance, wherein one can be in "one's authentic self" without fearing any discriminatory "treatment or punishment". Moreover, studies have demonstrated belonging is not only about "good vibes and friendships in the workplace", it goes beyond and reflects in the improved "employee retention", besides contributing to "pride factor", as the latter can be "a more powerful motivator for some people than money".
Contrarily, when belonging is not fostered at workplace, many areas show "negative trickle-down effects", while employee engagement takes a beating of "up to 30%". For more information, Kindly visit:
https://insights.benevity.com/home-page/csr-diversity-inclusion-belonging-guide?utm_source=3blmedia&utm_medium=owned&utm_campaign=&utm_content=belonging:%20the%20third%20piece%20of%20the%20diversity%20and%20inclusion%20puzzle
References:
3blmedia.com