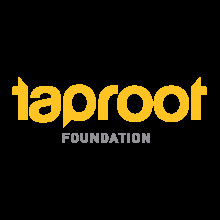 Dailycsr.com – 21 July 2017 – In order to gaze the skill level in volunteerism, on an annual basis, the Taproot Foundation carries out a non-profit survey. Last year's survey gives us an insight that around 95% of the non-profits have improved their "organization's effectiveness" through "pro bono service" model.
Therefore, Taproot Foundation send out an invitation to all non-profits working with a CSR agenda, whereby "exploring employee engagement programming" for creating a positive communal impact. Kindly
click here
for inviting 'your non-profit partners to take Taproot Survey'.
The deadline to join in the survey fall son the 26
th
of July 2017. Moreover, if you want to be informed when the 2017 results of "State of Pro Bono Service Survey" comes out, kindly
click here
to sign up. Talking about Taproot Foundation, Ethical Performance added:
"The Taproot Foundation, a national nonprofit, connects nonprofits and social change organizations with passionate, skilled volunteers who share their expertise pro bono. Taproot is creating a world where organizations dedicated to social change have full access—through pro bono service—to the marketing, strategy, HR, and IT resources they need to be most effective".
References:
ethicalperformance.com